Nice - The Promenade des Anglais

Before Nice was urbanized, the coast at Nice was just bordered by a deserted band of beach covered by large pebbles. The first houses were located on higher ground well away from the sea.
Starting in the second half of the 18th century, the English took to spending the winter in Nice, enjoying the panorama along the coast. When a particularly harsh winter up north brought an influx of beggars to Nice, some of the rich Englishmen proposed a useful project for them: the construction of walkway (chemin de promenade) along the sea.
I ran here with a friend when i was to a wedding in Nice, after a night spent with dancing and drinking... completely exhausted at the end!
How to get there: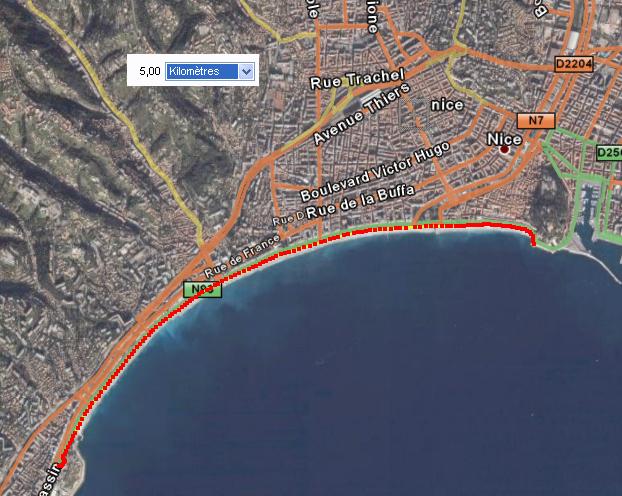 That's very easy : from the city center, head for the sea. There you are. You can start to run at either point, and even much more fare than indicated. Towards west; when you keep running, you'll reach the airport, but the track is not so nice, as you are not next to the ocean. Heading east you can choose to keep next to the beach until the port, or to run up the stairs to the castle.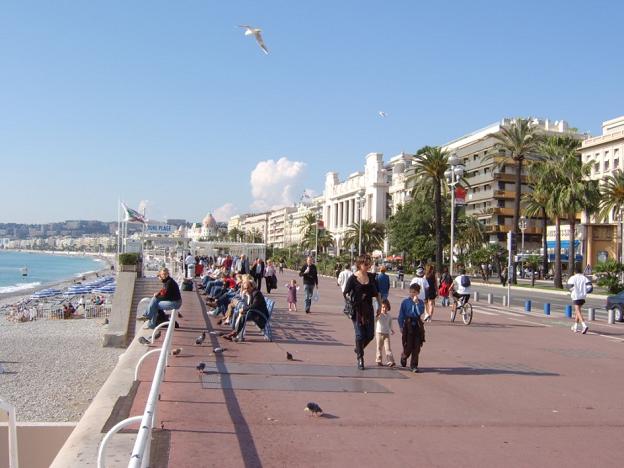 The track: The total length of the asphalted track is about 5km, all the long the beach, so you can watch the ocean all the time. Your run will pass as well the famous casino of Nice. All the day you'll meet people running, biking, skating or just walking: a taste of holidays! No surprise, it is flat!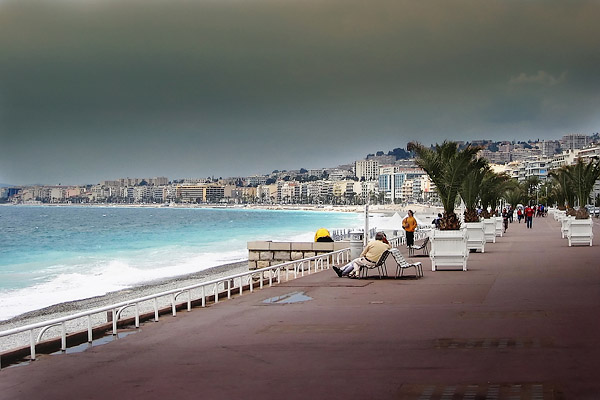 Water point: There are bars and flying merchants all around there, no need to search for a long time.
Good to know: There are showers on the beach, but nothing better than a quick dive in the ocean. Take care of pickpockets, and don't leave your things unattended, even towels can disappear very fast :(