Parc Buttes Chaumont

The Buttes Chaumont is a public park in the in the 19th district of Paris. If you live or work in the north-east part of Paris, then this is your spot. Opening at seven in the morning, there are some kilometers to make before going to your work.
Who could imagine that this idyllic charming garden, whose name originates from the contraction of the words "mont" and "chauve" meaning the "bald mountain", could have had such a tragic past. At the end of the Middle Ages, the infamous Montfaucon gallows, where Victor Hugo's "Notre-Dame de Paris" ends, were still to be seen on its western side. During the Restoration, the hill, which had been occupied by lime quarries since time immemorial, was turned into a vast public wasteground.
Situated on an immense steep and chaotic space, the park evokes the magnificent Baroque spirit of the Second Empire. All along its five kilometres of paths and walks, there are many panoramic view points.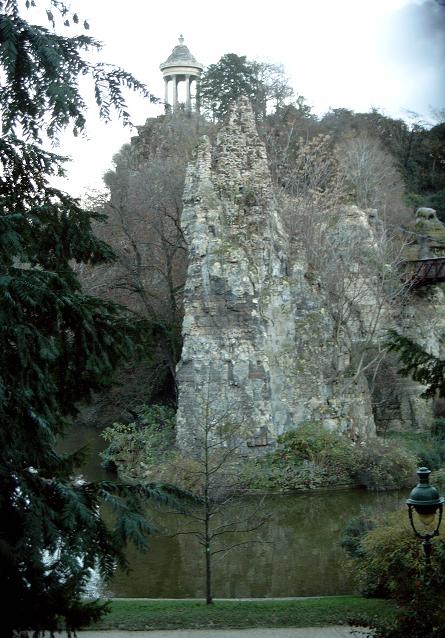 The temple of Sibylle, overhanging the cliffs, is perched on a headland which plunges into the great central lake and its island, 30 metres below.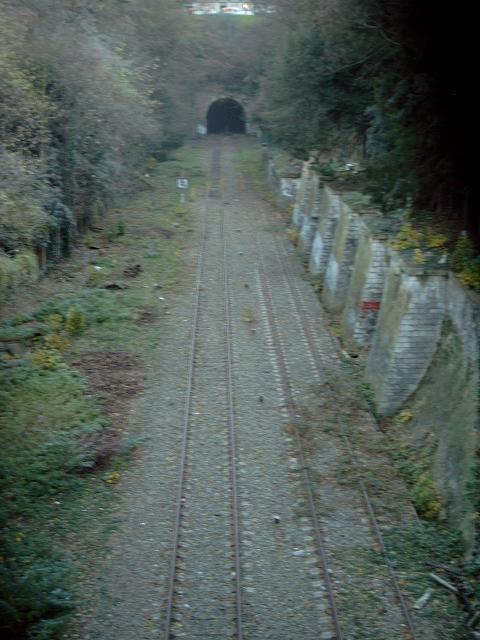 The ancient railroad going all around Paris is now out of use.
How to get there: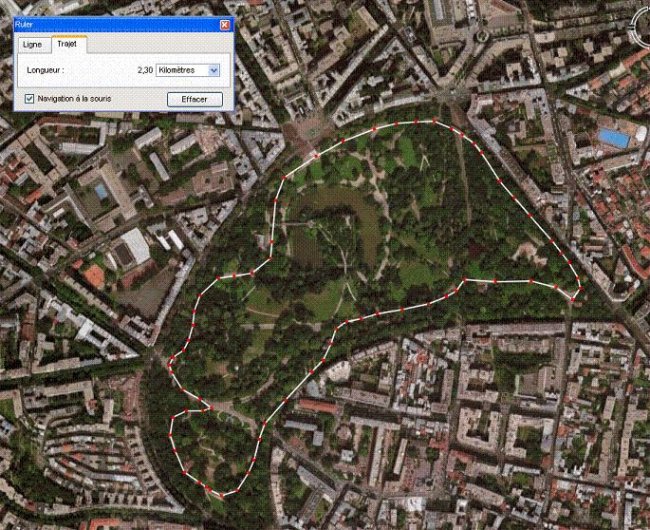 By public transport: take the metro line 11 and get off at "Buttes Chaumont" or "Pyrenees".
The track: The total length is about 2.3km, bringing you back to the departure point. It is all on asphalted road, and it is steep! Depending on the track you'll have portions of very steep slope.
Water point: There are plenty all along the track.
Good to know: Especially in summer times the park is one of the favourite spots for friends and family to have lunch or dinner outside sitting in the grass.