Versailles - Haras de Jardy

In 1890, Edmond Blanc, whose name entered into the hall of fame of the history of horse races, buys the farm of Jardy and former monastery to establish a stud farm there. Nothing is preserved from the old farm, except the barn which exists still today. This stud farm, during nearly 90 years, will be one of most famous of Europe for the breeding of thorough-bred.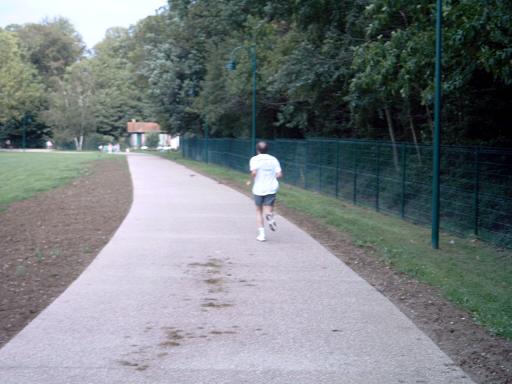 Lying at Versailles, Marnes-la-Coquette and Vaucresson, this magnificent 76 hectare park is reminiscent of the English countryside, at the edge of the Fausses-Reposes forest. Its main use, however, is for leisure activities and sport (tennis, golf, horse-riding) open to all; and running of course!
How to get there: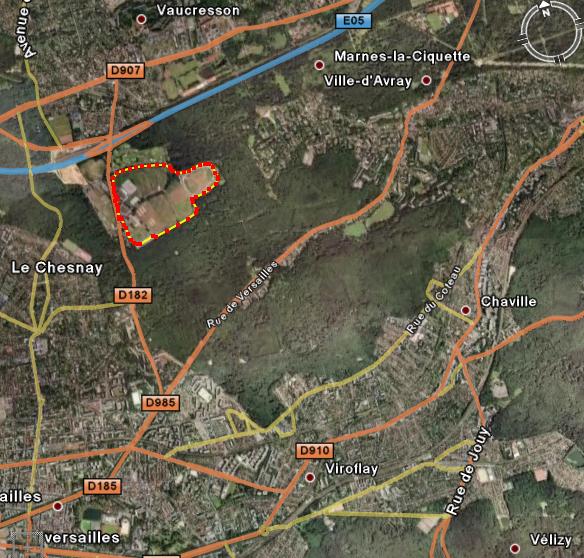 By train: Take the suburb train SNCF from Paris St.Lazare station in the direction of St-Nom-la-Bretèche. Get off at the Gare de Vaucresson. Then take the bus number F and get off at the Haras de Jardy.
By car: Take the expressway A13 from Paris in direction Rouen; exit Versailles-Château. Then take the D182 direction Versailles.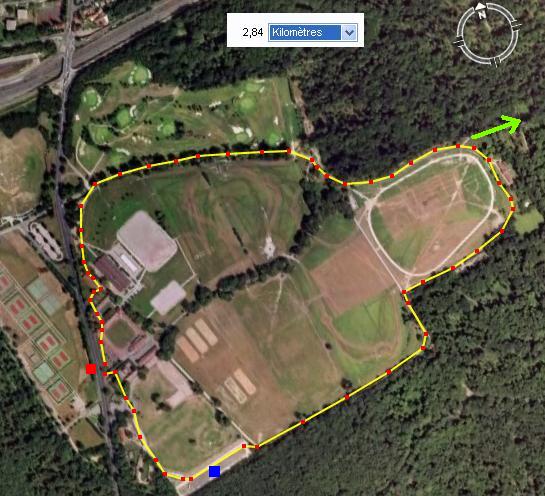 At the entrance (the red point on the map) there is a small (free) parking, you can as well pass under the D182 on the other side and park near the tennis courts.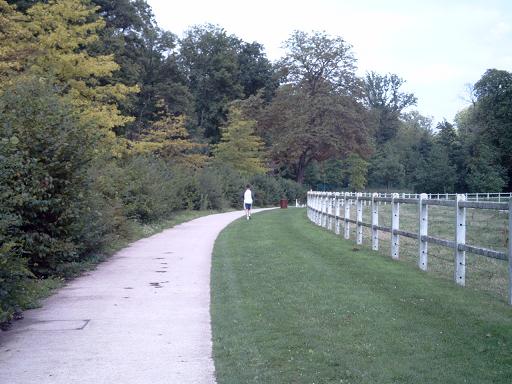 The track: The total length is about 2.3km, bringing you back to the departure point. Just round the haras, following the barriers. The track is flat.
Water point: There is a water point (marked in blue on the map) at a small parking lot used for horses, but you can use it as well.
Good to know: If the track seems to be too short for you, you can leave the haras on the opposite side and enter into the forest (La Forêt de Fausses Réposes). There are plenty of other ways to explore.