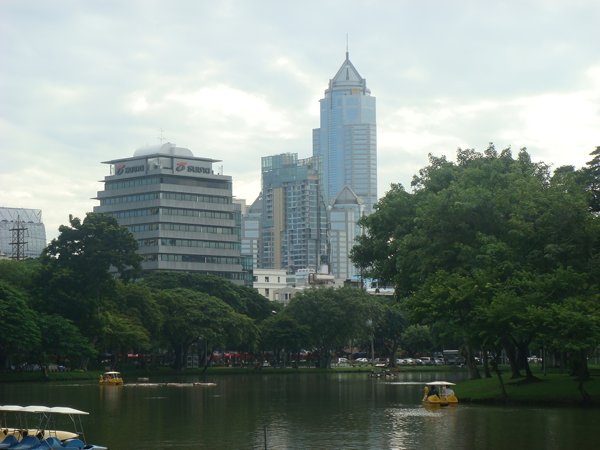 Certainly not beeing the greenest capital, Bangkok still offers a few green patches to people looking for calm and respite. The Lumphini (also called Lumpuni) park has everything the urban jogger can ask for: a 2.5km jogging track around an (artificial) lake and some greenery.
Since it is one of the rare public green spaces in Bangkok, it can get crowded at times, and joggers, bikers, tai chi amateurs and stray dogs share the jogging track.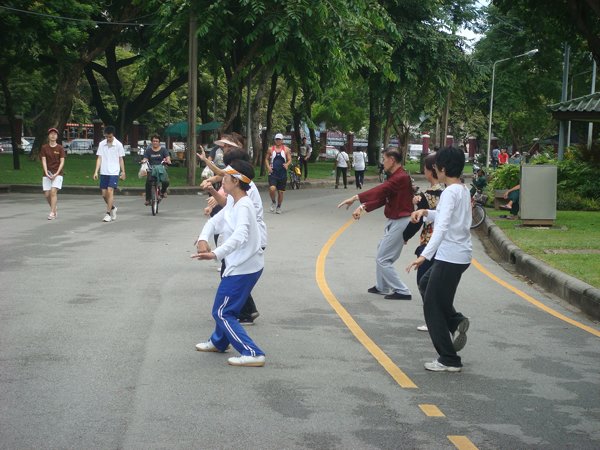 How to get there:
By public transport: The closest Skytrain station is Sala Daeng, or take the train to Lumpini Station (nearby the Muay Thai boxing stadium).
By car: Not quite sure if it is a good idea: roads are notoriously crowded and demotivation will settle in before even getting to the place. There seems to be a parking lot along Ratchadamri road.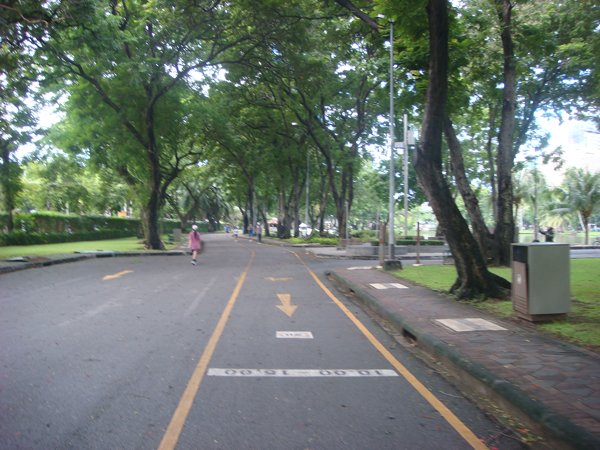 The track: It is an about 2.5km loop around a lake, with some little variations possible. Totally flat and asphalted, there are distance markers every 100m. On the way, there are some gym facilities.
Especially in the early morning, you can observe groups of tai chi, swordsmen and other interesting folks. You may be not too crowded, too.
The park has several numbered entrances, a few at each side, thus the access is quite convenient.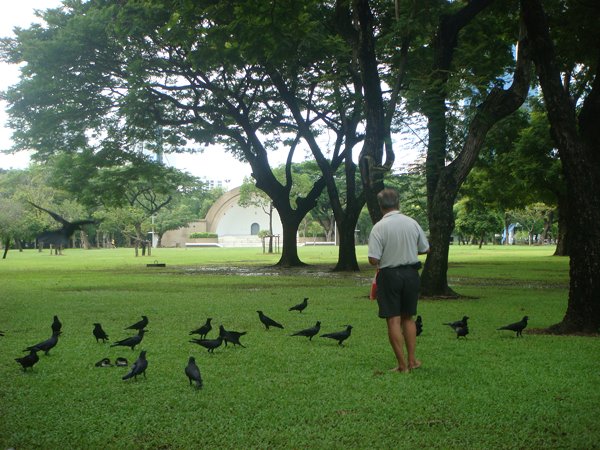 Water point: None - no drinkable tap water in Thailand. There are a few snack/drink stations scattered around the park, and a food court as well.
The park opens at about 5am (you can only access it through the gates) and closes at about 9pm.