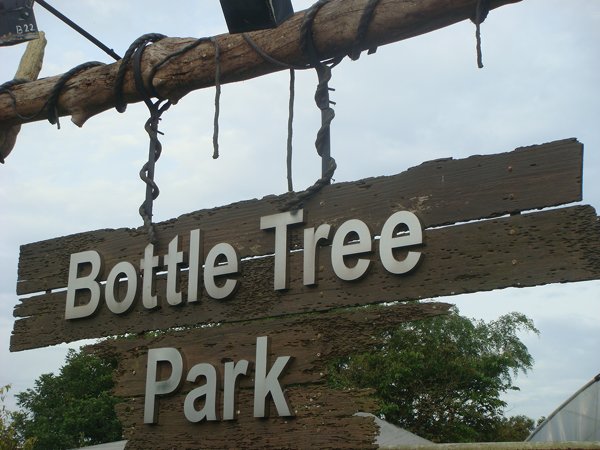 The Bottle Tree Park reminds a bit of the old Singapore times: a fishing lake, kampong like buildings and a seafood restaurant in the middle. While the place is very popular with anglers and families looking for a relaxing place for dinner, the park area can also be used for running.
The whole park area with the conceptual village is about 7ha, including gardening areas, a mini zoo, fishing ponds, a minicar race track and some other items thematically unrelated with each other. In this lovely chaos you can sure find your jogging track.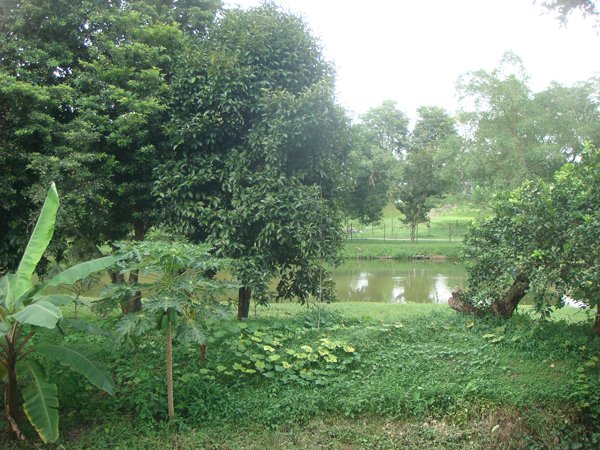 How to get there:
By MRT or bus: From the Khatib station it is a 15 minutes walk to the park entrance, opposite Yishun stadium. Many buses stop at Yishun Ave 2: 39, 85, 851, 852, 853, 854, 855, 857, 858, 965 and 969.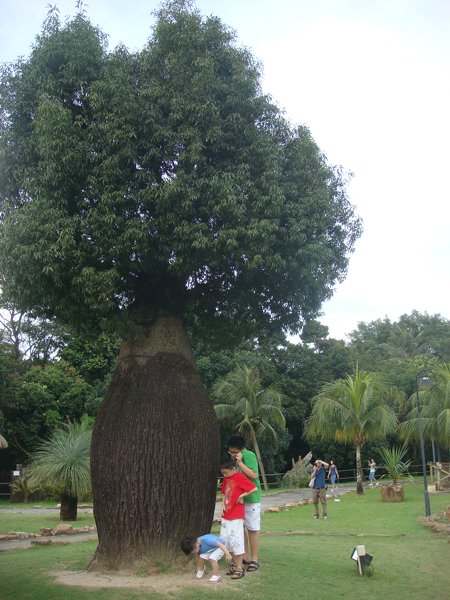 By car: Take the Yishun exit from the SLE. In Yishun Ave 1, turn right toward Sembawang Road then turn at Lorong Chencharu. There is a parking lot.
The track: You can loop around the fishing lake and restaurant. Since this area is quite small (loop is about 600m only), you may choose to run further up towards the conceptual village and come back the same way or make a loop and come back on the side road.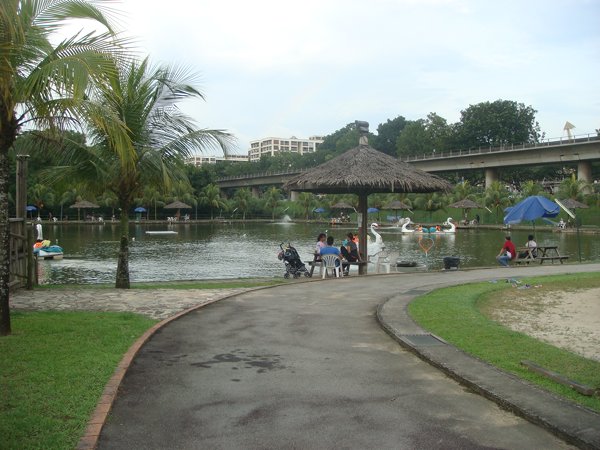 The track is flat and most of it is asphalted. You may share it with other visitors, shrimp fishers and restaurant diners, so you may choose to come early or late. The park closes at midnight.
Water point: I didn't see any on the way.