Chateau de Versailles - Pièce d'Eau des Suisses

Here I started with running! My first painful 300m where I realized that running means lots, lots of practice ... As I lived very close to the Pièce d'Eau, we used to run three tours with my dog Ulysses : the first one he was far ahead and waiting for me, the second running just beside, and the last nearly dying with the tongue hanging till the earth...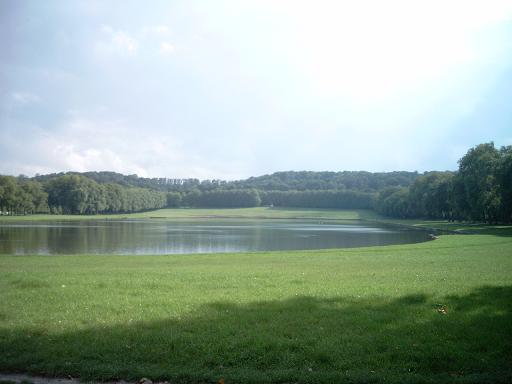 Just near the Orangery of the Chateau lies the large "Piece d'eau des Suisses" (water piece), another large water basin, was built by the Swiss Guard between 1678 and 1682.
How to get there: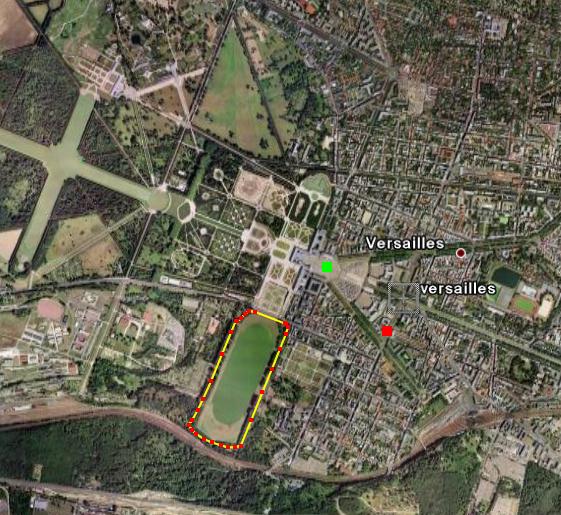 By train: Take the suburb train RER C from Montparnasse station in the direction Versailles-rive-gauche-château (the red point on the map). It is about 20 minutes from Paris.
By bus : From Pont de Sèvres line 171 in direction Versailles-place d'Armes.
By car: Take the expressway A13 from Paris in direction Rouen; exit Versailles-Château.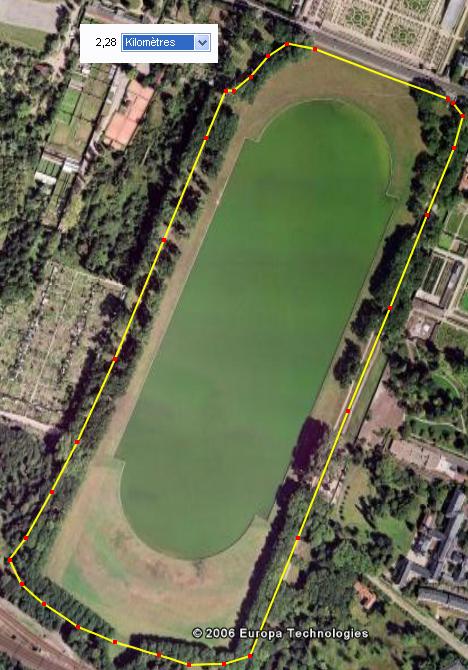 Once standing in front of the Chateau (the green point of the map), walk inside the court, but instead of entering the Chateau's buildings or the park, leave the court by taking the side exit on the left. Walk 200m down the Rue de l'Independance Americaine and there you are.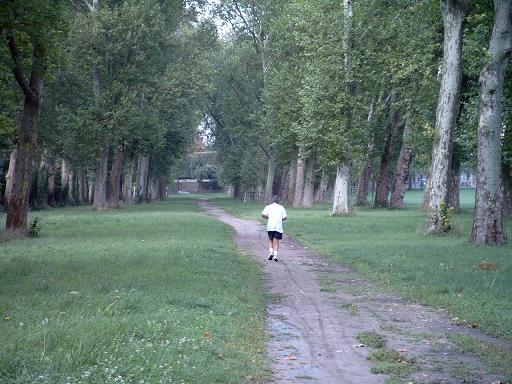 The track: The total length is about 2.3km, bringing you back to the departure point. Just round the water piece, following the way under the sycamores. After rainy days welcome to the mud party, especially the upper part of the Piece d'Eau is barely usable for running. The track is flat with a small up/downhill portion.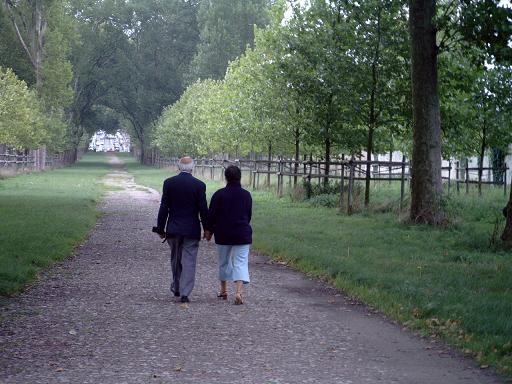 Water point: There are no water points as far as i know.
Good to know: Try to run early in the morning, you are recompensed by a superbe sunrise above the Chateau!