Ang Mo Kio Town Garden East is the tiny little brother of Ang Mo Kio Town Garden West and just a stonethrow away. It is built on a former rubber estate and still has some rubber trees.
Although strategically located just next (almost above) to the busy MRT station, it is not very crowded. The park does not have any facility except rain shelters.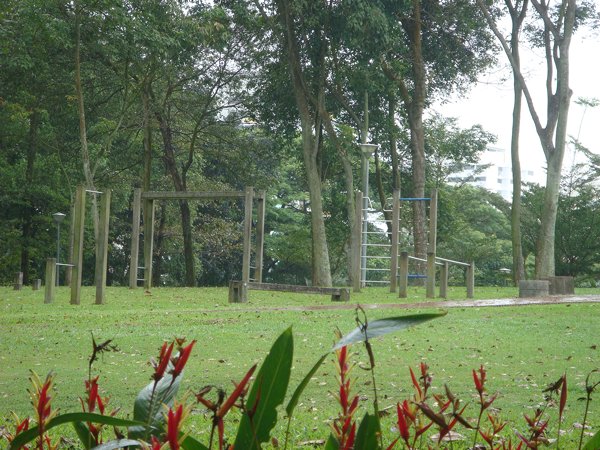 How to get there: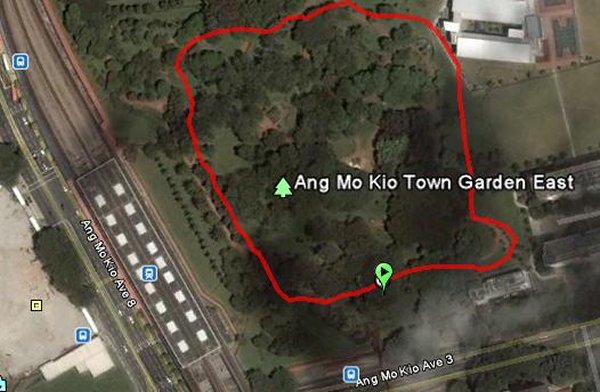 By public transport: Just get off Ang Mo Kio MRT and there you are. The park is at the corner of the Ang Mi Kio Ave 3 and 8.
By car: No obvious parking nearby, the next possible one would be at the Ang Mo Kio Hub mall; not free of charge.
The track: The total length of the biggest loop is just about 700m. The track is laid out with bricks or concrete and winds a bit up and down; adding some difficulty. Due to the short track length it is not suitable for a long weekend run. Eventually, it can be reached from Bedok Town park via a park connector following the MRT track.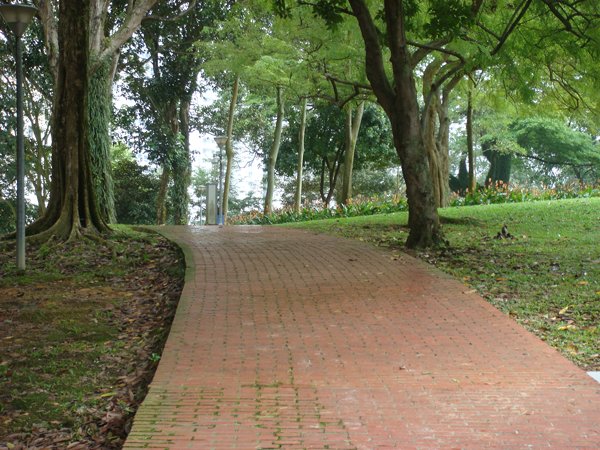 Water point: No water point or whatsoever facilities nearby.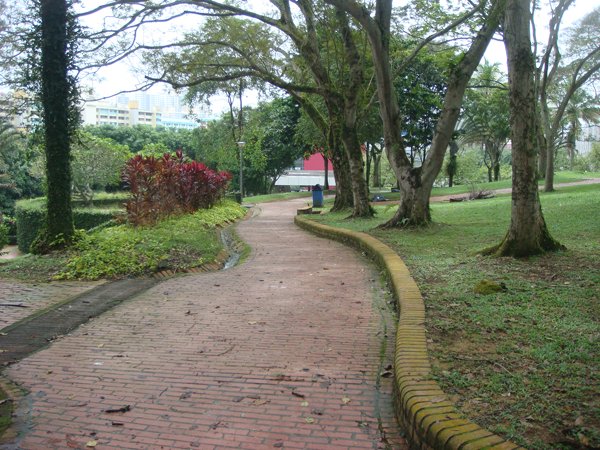 Google Maps: Ang Mo Kio Town Garden East on Google Maps.
And here the KML file for display in Google Earth: