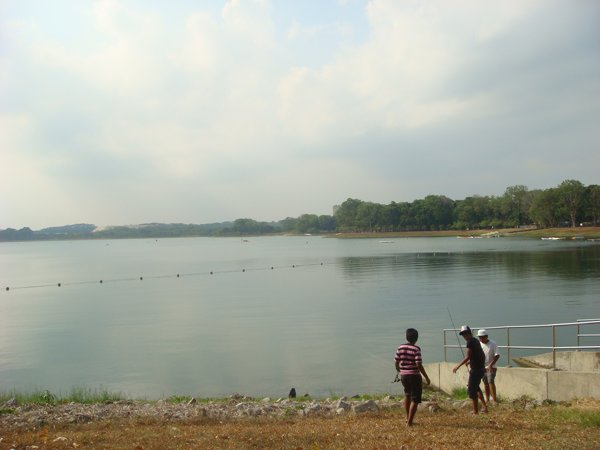 Runner's haven is in Bedok! If you are staying nearby then this is the place for your morning or evening exercise. No cars, no traffic noise. Instead, a flat track around a beautiful lake. With its 4.3 km it is small enough for a quick interval run, and it the same time big enough for long distance exercise.
The former sand quarry has been transformed into a park for joggers, skaters and cyclists, while many watersports activities like kayak, sailing, fishing or dragonboat. Even the HSBC Wakeboarding world cup was held here some time ago.
Often schools and associations can be seen here organizing private competitions around the lake.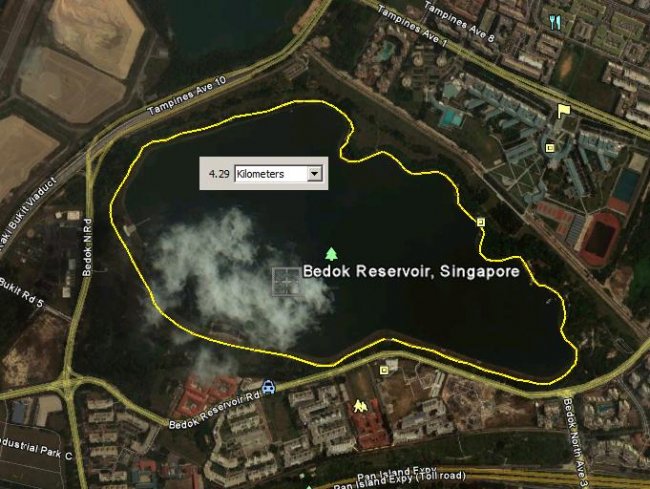 How to get there:
By public transport: The closest MRT stations are Bedok or Tampines. There are also a lot of buses running around Bedok reservoir : 8,15, 21,22,23,59,65,66,69,228,506, 518.
By car: There is at least one parking lot, at Bedok Reservoir Road.
The track: It's a absolutely flat and most of the surface is sand, only parts beeing laid out with concrete or gravel. The total length is about 4.3km, with kilometer marks all around the lake.
The track is lit starting in the early morning at 5am, and in the evening until midnight.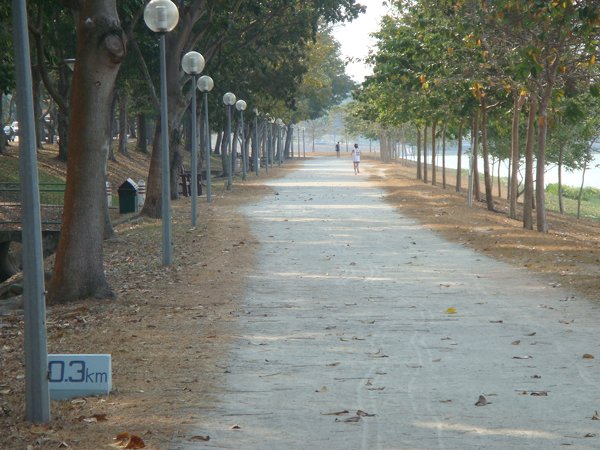 Water point: There are water points, public toilets and even shower facilities.
Google Maps: Bedok Reservoir on Google Maps.