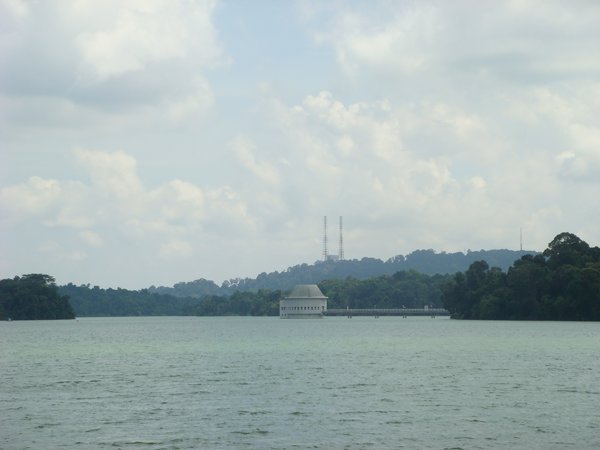 Also formerly known as the Kallang River Reservoir (it is the source of the Kallang river), the Lower Pierce Reservoir is one of the oldest in Singapore. It has been opened back in 1977.
The Reservoir Park lies in the heart of the central catchment area, and since it is relatively remote, it is not very crowded.
The Old Upper Thomson Road leading around the Reservoir finishes at a dead end, which is the junction between the Upper and Lower Pierce Reservoirs. There is a recreational area with some tables, barbecue pits; and an enjoyable scenic view of the reservoirs.
Unfortunately, the path does not continue beyond the Reservoir barrage, as it borders to the private Singapore Island country club.
On and near the road you will see plenty of monkeys begging for food, and some (inconsiderate) people feeding them. Don't feed the monkeys!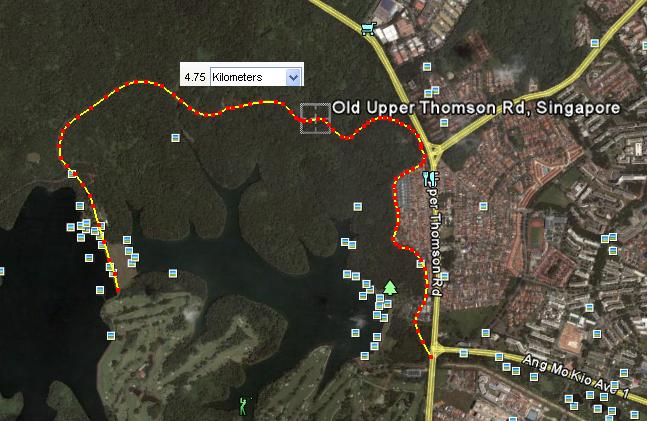 How to get there:
By public transport: There is no MRT station nearby - you got to come by bus off Upper Thomson road (bus numbers 163, 167, 169, 855 or 980).
By car: There is a parking lot at the recreational areas between the two reservoirs. Careful, there is a car gate at the park entrance, which closes relatively early (7pm). If you don't get out by this time, then you'll have to come back next day to fetch your vehicle!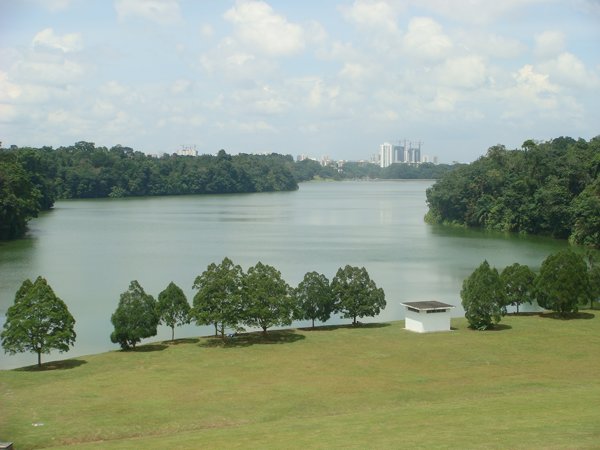 The track: It's a bit hilly. The track length is 4.75km; mostly on Old Upper Thomson Road. The first part borders the jungle and a residential area, thereafter the road plainly enters the jungle. At the dead end near the junction of Upper and Lower Pierce reservoir there is a side road, on which you can continue for one more kilometer, but it finally stops at some industrial site. No possibility for a loop, you have to come back on the same road.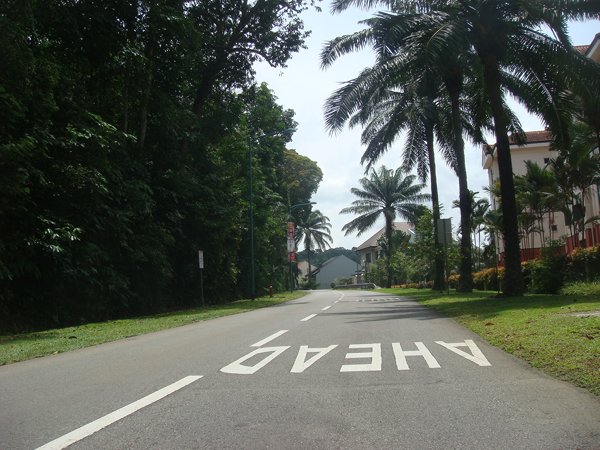 Water point: There is one wash room and water point at the recreational area at the barrage itself.
Google Maps: Lower Pierce Reservoir Park on Google Maps.