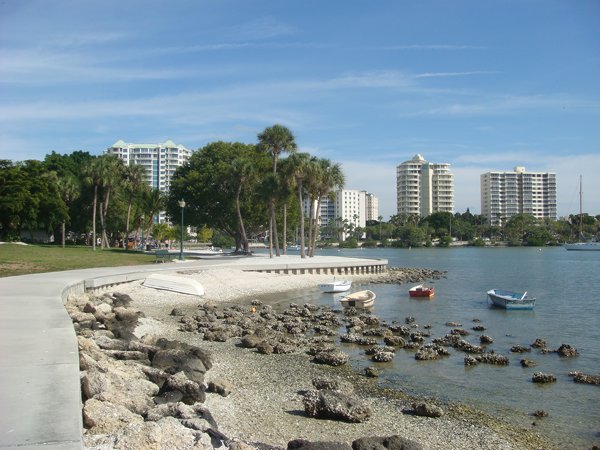 The "Island" is situated at the Sarasota Bayfront, next to Marina Jack's. A popular walking and picnic spot, it offers a scenic view and is at the same time very close to Sarasota downtown. Some call it the what is the Central Park for New York, here for Sarasota. A bit of an overstatement though : the park is so tiny.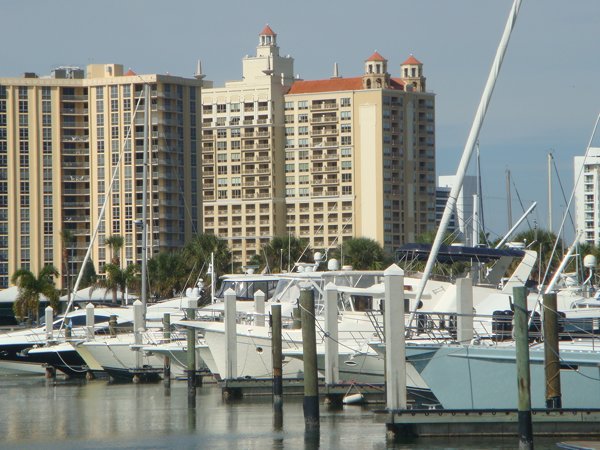 Not beeing very big; it's main convenience is to be easily reachable from downtime; for example over a lunch break.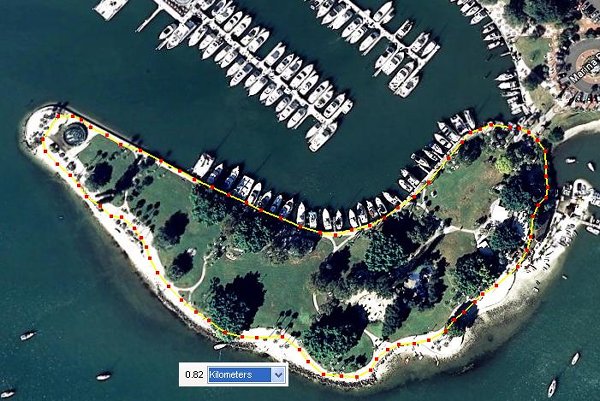 How to get there:
It's all the way down the Ringling Boulevard, ending at Marina Plaza. Or else, head for Marina Jack's at the end of Main Street.
There is plenty of parking available around the marina, on Island Park drive.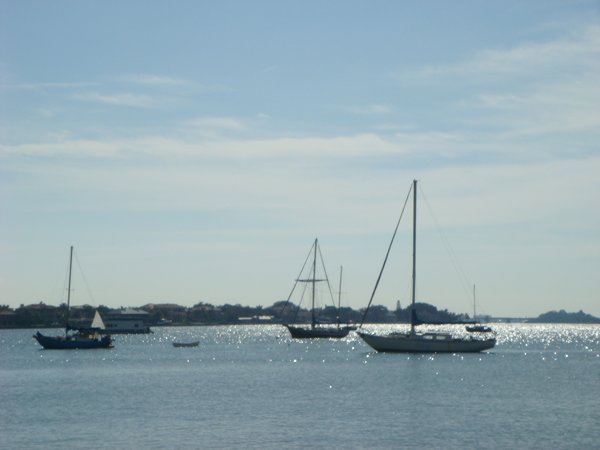 The track: It's a flat small loop; a little more then twice the size of an indoor stadium running track; less then 1km. Also avoid "peak hours" to avoid bumping into too many people : early morning should be ideal. Eventually you can extend and run along the bayfront,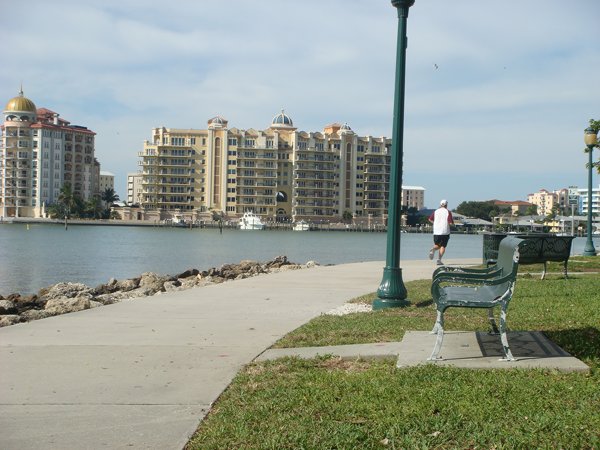 Water point: There is a wash room on the island but no water point.
Google Maps: Sarasota Island Park on Google Maps.