Kuala Lumpur - Lake Garden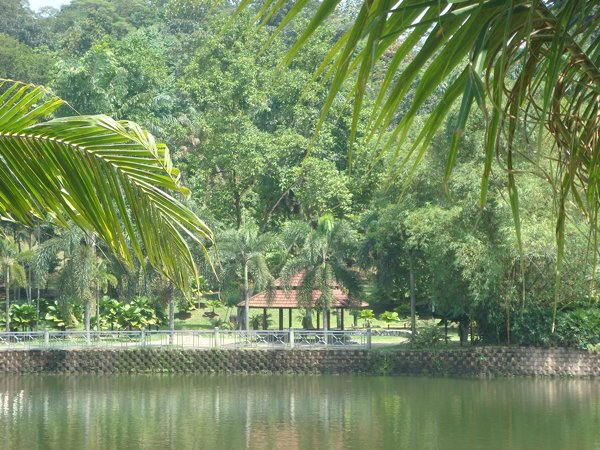 The Lake Garden (Taman Tasik Perdana) is the biggest green spot of Kuala Lumpur since the 1880s, within easy reach from the city center. The park is divided in several areas, and includes a Butterfly Park, a Deer Park and and large Bird Park as well as several gardens. The admission to these sections is not free, however the entrance to the park itself is free.
How to get there: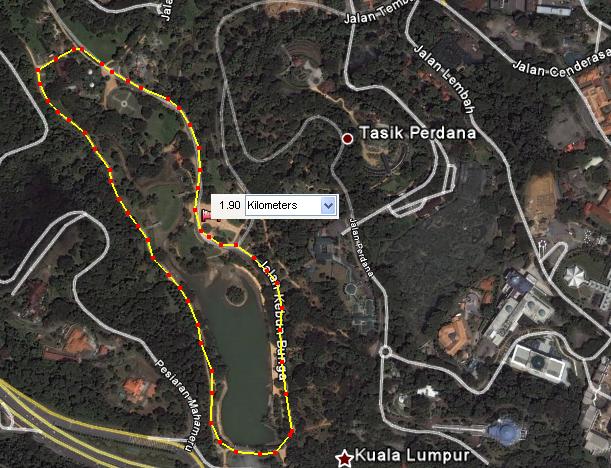 The park is near the National Mosque and the historical KL Sentral train station.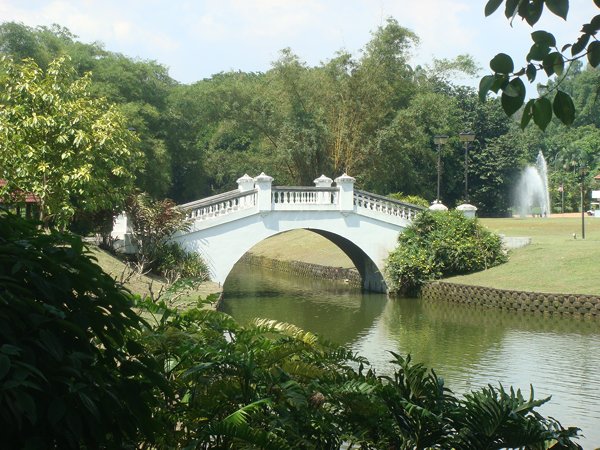 By public transport: Although the park is quite near to the city center, there is no LRT (subway) station nearby. The KL sentral station is in walking distance.
By car: you can find several parking lots along Jalan Perdana, I believe they are free.
The track:
The track proposed here is 1.9km long, equalling to one loop around the lake. However, taking all the tracks, you can easily build a 4-5km track. The central lake section is very flat, but if you choose to extend the track take in account that the Eastern side has a significant slope. The surface is asphalted with some portions of dirt.
Water point: I did see only one, and it didn't work.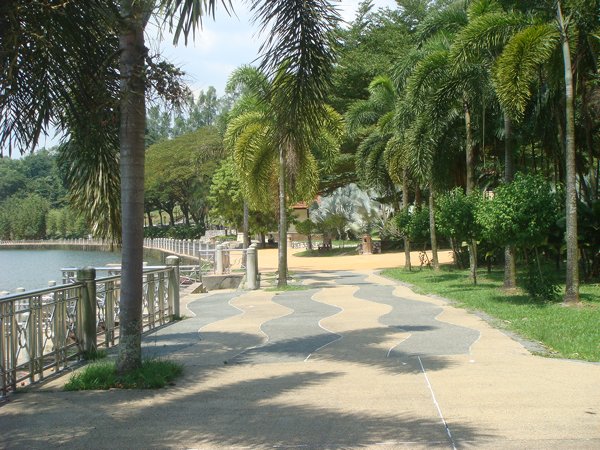 Google Maps: Perdana Lake Garden on Google Maps.