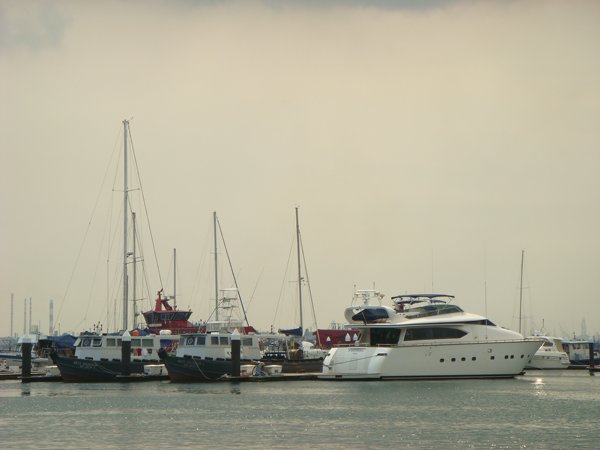 West Coast park is relatively small compared to the East Coast one, and not really suited for the 90 minute run of the Sunday morning. But you can still easily align 3-4km of track.
Similarly to East Coast, the park is stretching along the coast, though it is not to scenic, as most of the coast is occupied by the container harbour and industry. Around the main entrance the park area is some sort of "Adventure Land" with all sorts of equipment to climb, jump and balance on. This area is usually quite crowded on weekends, while the part stretching towards east is more quiet.
The asphalted main road is often used for skate practice.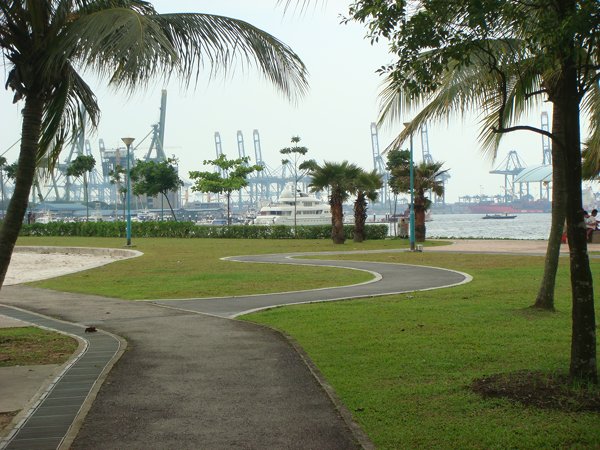 How to get there: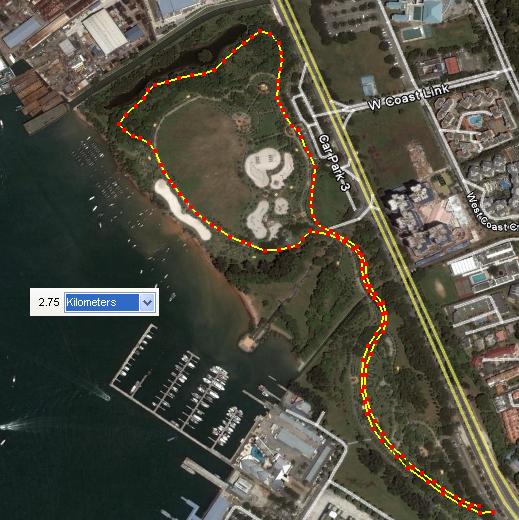 Public transport: There is no MRT station nearby. Bus service 176 brings you directly to the main park entrance.. You can also take services 30, 51, and 143, alight in front of Clementi Woods Park (West Coast Road) and take a 5 minutes walk through West Coast Link to West Coast Park Area 3 (near to the Adventure Playground). Service 175 from Clementi MRT also stops along West Coast highway parallel to West Coast Park.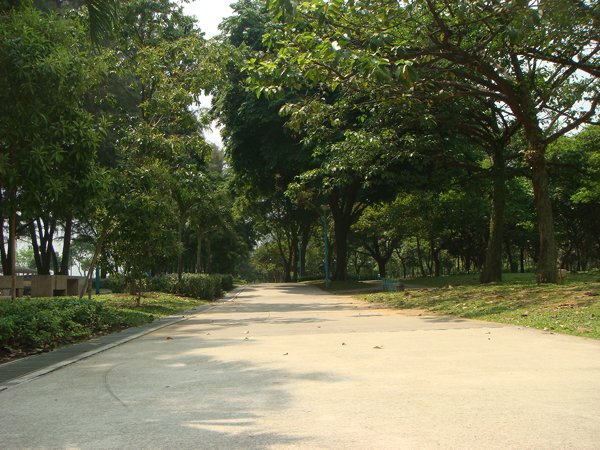 By car: Off West Coast Highway. There is a parking lot near the main entrance and smaller one further East.
The track: A big loop around the Adventure area, then Eastwards just follow the asphalted track along the beach - and back. All in total this is somewhere near 4km, all very flat. If it is not enough, you can follow the West Coast Highway westwards until you reach the Pandan Reservoir which is another 6km for the loop.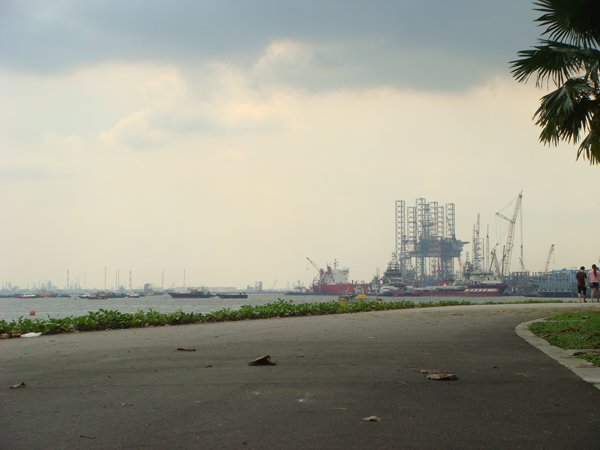 Water point: There are some on the way, as well as a McDonalds and another fast-food type near the entrance.
Google Maps: West Coast Park on Google Maps.