Giant Causeway and Carrick-a-rede Bridge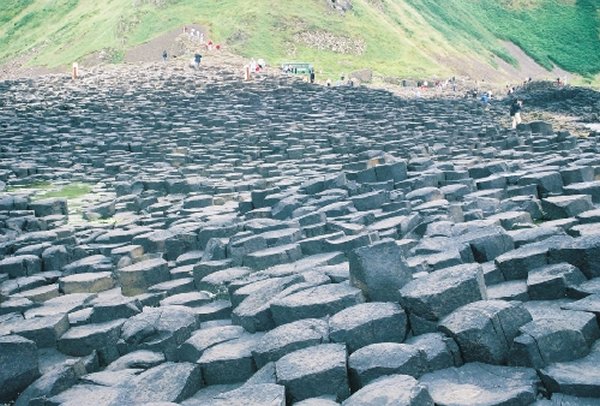 This spot is certainly containing two of the most spectacular tourist attractions of Northern Ireland.
The Giant's Causeway is an area of about 40,000 interlocking basalt columns, the result of an ancient volcanic eruption. The legend says it has been built by an Irish heroe to cross over to Scotland - to fight his Scottish counterpart. Some people will also recognize the place as the one on the cover of "Houses of the Holy" by Led Zeppelin.
"Just" some 15km farther east, the Carrick-a-Rede bridge is no less spectacular, a rope suspension bridge linking the main land to the small island of Carrick.
The best way to visit both sites during one day is, of course, to run the distance along the shore...
How to get there: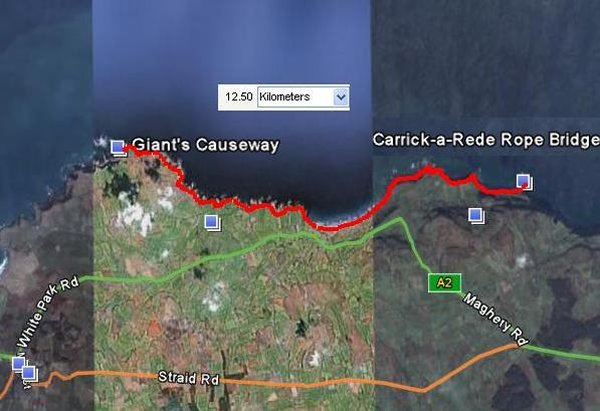 Start either way from the Bridge or from the Giant Causeway. There are buses stopping at the two locations, and both also hold a parking lot. The Carrick-a-rede area is very certainly less crowded then the other end.
The track: Starting from the Carrick-a-rede Bridge, follow the tourist track until the National Trust car park. Don't follow the main road but leave the cafe on your left and continue along the shore. It is the Portbraddan track, it will lead you over the cliff tops across the fields until the Ballintoy Church. From here, turn right until you reach the harbour, then again follow the coast. You will reach a sand beach (Whitepark Bay), on high tide you'd better use the path on top of the cliff.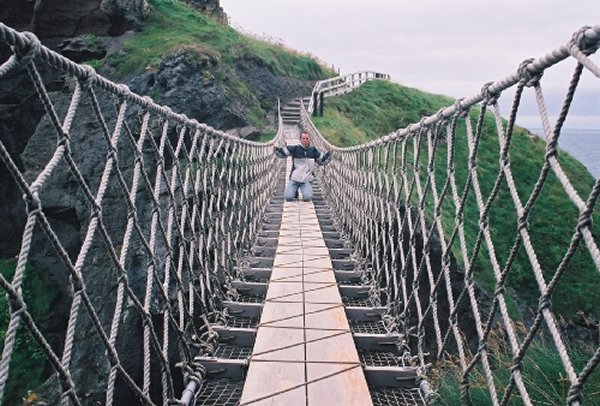 Then you reach Portbraddan, across a small sections of rocks along the shore - here you cannot run. Or chosses the uphill track as a less spectacular alternative.
Here you will find the smallest church in Ireland. The path continues close to the shore and passes through a peculiar keyhole in the cliff and eventually reaches Dunseverick Harbour and thereafter the ruins of Dunseverick Castle. Unfortunately there is not much left...
Cover the last section on top of the cliff, until the Causeway is in eyesight, then use a path on your right to go down to the shore again. Your run ends when you reach the Causeway!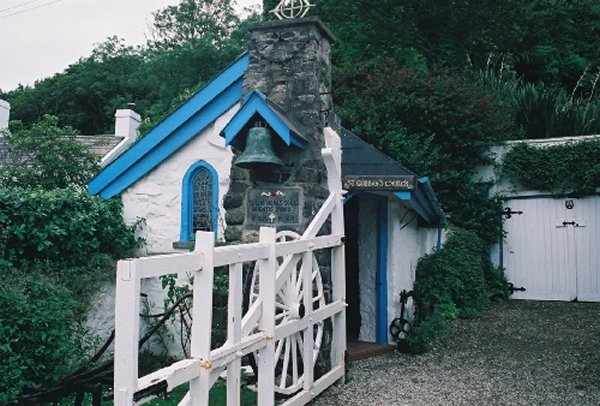 Water point: Pretty much none. Except Ballintoy and Portbraddan and perhaps some cows and sheep you'll not find much civilisation on your way.
Good to know: Bring a camera along!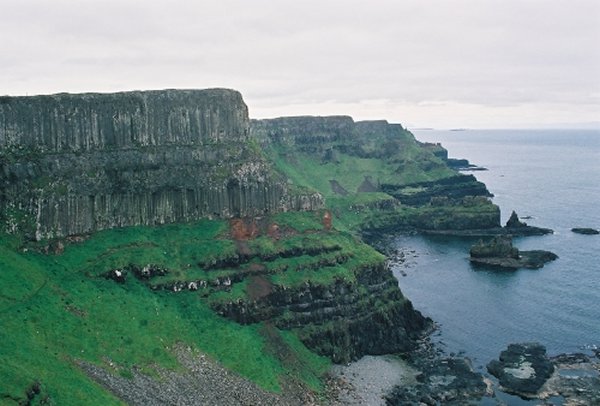 Bicentennial Bikeway on Google Maps