Chateau de Versailles - Le Grand Canal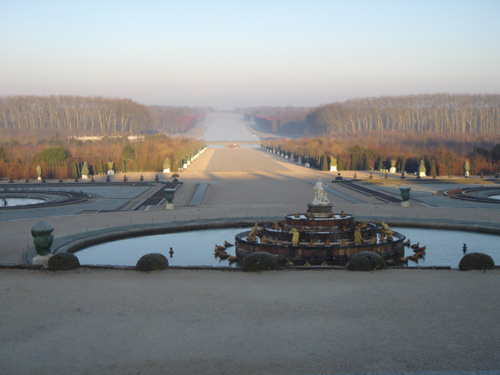 Run in the steps of king Louis XIV and Marie Antoinette! Yet as construction of the chateau proceeded apace, Le Nôtre managed to perfect the model of formal -or French-style- gardens. The Sun King, who both commissioned and inspired the design of the gardens, himself wrote a guide on how to show the grounds to visitors, titled The Way to Present the Gardens of Versailles. Let us follow him!
A Grand Canal, as in Venice: The grounds are organized around the Grand Canal, an ornamental body of water covering 44 hectares (105 acres) and measuring six kilometres around its edges. The main axis extends the vista infinitely westward between a rank of tall Italian poplars whose proud silhouettes can just be seen beyond the water. I ran this track with friends preparing the Marathon of Paris within 3 hours, this was really tough! And followed by a fantastically prepared lunch, this one i like much more to remember than the pain in the legs!
How to get there: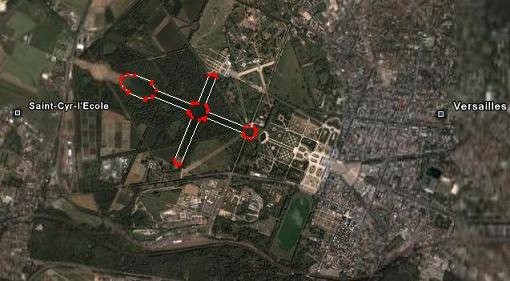 By train: Take the suburb train RER C from Montparnasse station in the direction Versailles-rive-gauche-château. It is about 20 minutes from Paris.
By bus : From Pont de Sèvres line 171 in direction Versailles-place d'Armes.
By car: Take the expressway A13 from Paris in direction Rouen; exit Versailles-Château.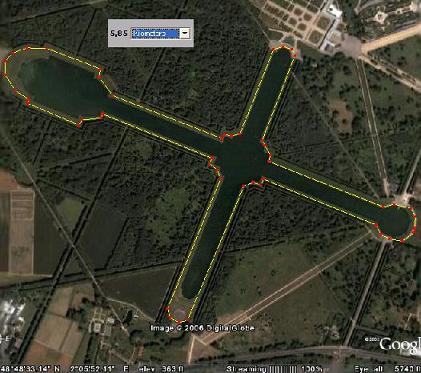 Avoid to use the car park "Place d'Armes" in front of the Chateau, especially if you came just for running. The upper park portion cannot be entered without a ticket. You can instead leave your car right near the starting point, at the "Entree des Matelots" (in the lower right corner of the image above) for free.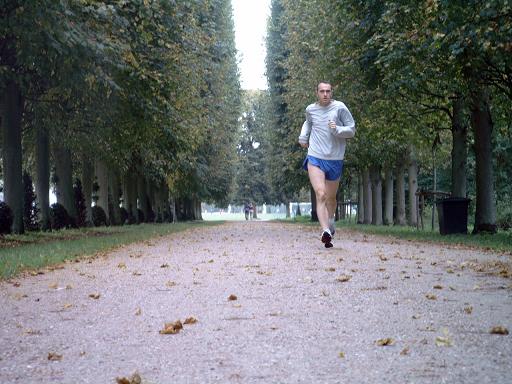 The track: The total length is about nearly 6km, bringing you back to the departure point. All the track is asphalted, but partially covered with earth and fallen leafs in automn. The relief is essentially flat; on the extremities of the two side arms of the Canal there is a small up/downhill portion. Especially on weekends you have plenty of tourists, cyclists, walkers and runners on the way - remember slalom?
Water point: Near the entree des Matelots there are two small bars where you can buy drinks and snacks. Not at 8 in the morning of course ;)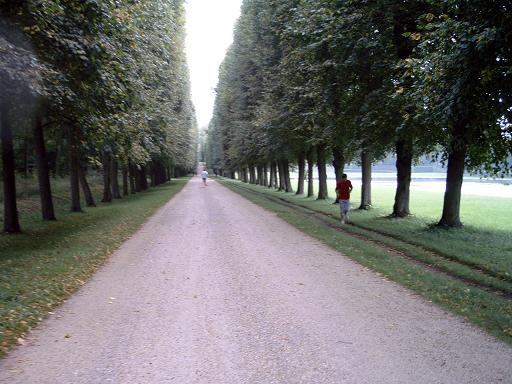 Good to know: You can combine your run with a visit of the Castle once you have (or you are) finished. Or discover plenty of other tracks in the park!