Singapore - Ulu Pandan Park Connector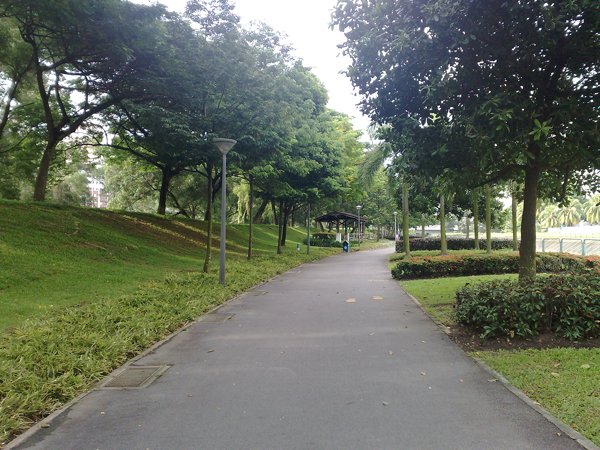 Relatively unknown, the Ulu Pandan is though an excellent jogging track near the West Coast area.
Starting at the Boon Lay way, the green track leads across the PIE all the way until the Bukit Batok Nature reserve. It is not very frequented since relatively unknown, but you can see some joggers there from time to time.
The track is maintained by the National Parks Board of Singapore.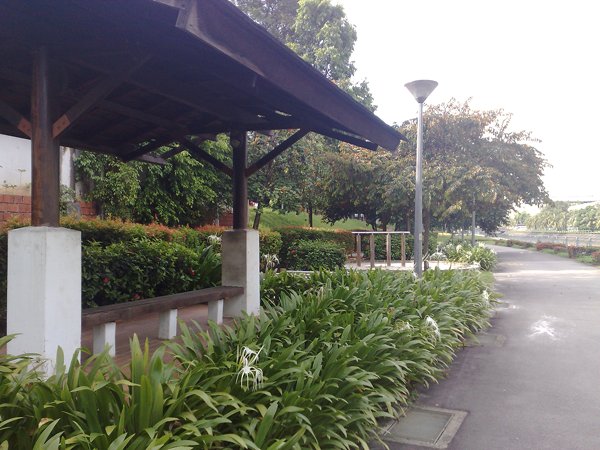 How to get there: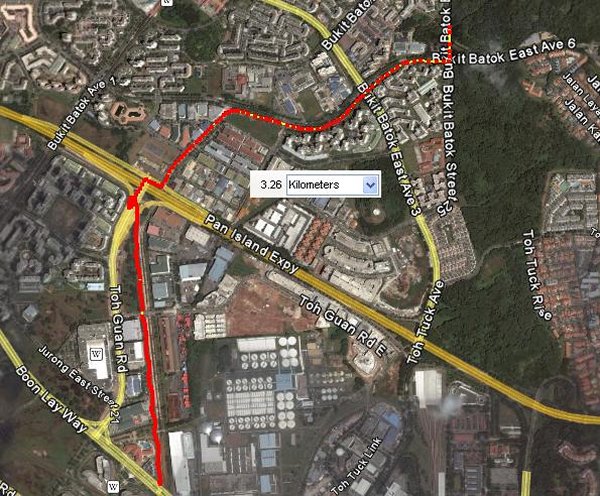 By public transport: Starting from Boon Lay way, the nearest MRT station is Clementi, from there you can walk to the starting point departing from the Ayer Rajah Expressway or Boon Lay way. Starting from Bukit Batok Nature Park, get off Bukit Batok or Bukit Gombak MRT stations, from there you'd need to take the bus.
By car: you can start from the Bukit Batok Nature Reserve where there is a parking lot near the park entrancce..
The track: There is a track with distance markings. The overall distance is 3.25km. It is all flat and asphalted, on the way you will pass several fitness stations. The track crosses over the PIE highway, and in two or three other locations there are traffic lights to cross the street.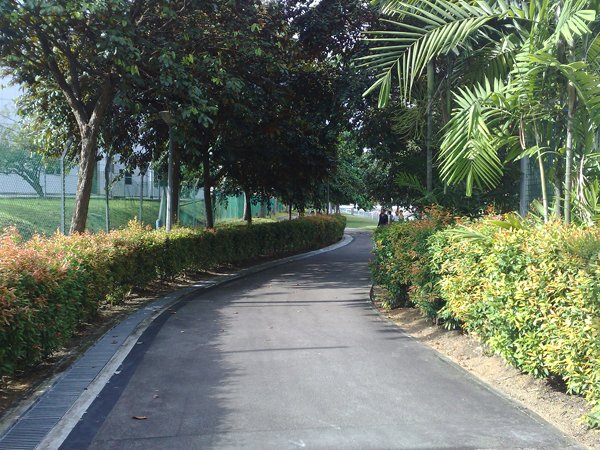 Water point: I did not see any on the way.
Good to know: At Ayer Rajah expressway you should be able to continue your run until the Buona Vista MRT station, which extends the track to around 8km length. On the way you can use the fitness stations.
Or for a still longer distance run you can cross over to the Bukit Batok Nature Reserve.
And here the map in big resolution: