Sultan Abu Bakar Mosque and Museum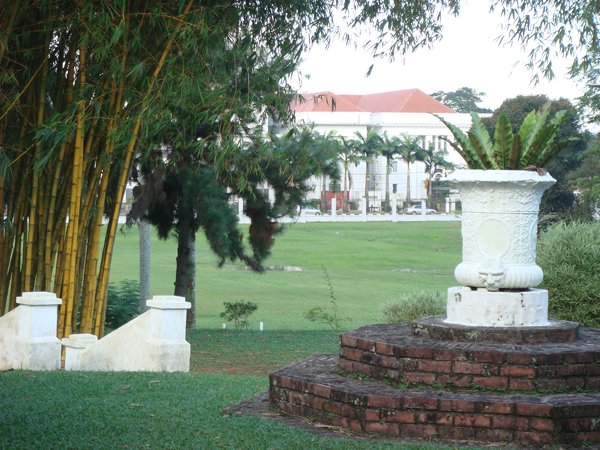 On top of a hill in downtown Johor Bahru, overlooking the Straits of Johor and neighbouring Singapore, stands the Sultan Abu Bakar Mosque, one of the most beautiful old mosques in Malaysia.
Next to it, the Istana Besar (Grand Palace) is occupied by a museum having the same name. Housed within the museum are vast arrays of treasures, works of art, antiquities and furniture belonging to the Royal Family.
Both museum and mosque are surrounded by a vaste park, opened during the visiting times of the museum and the mosque.
How to get there: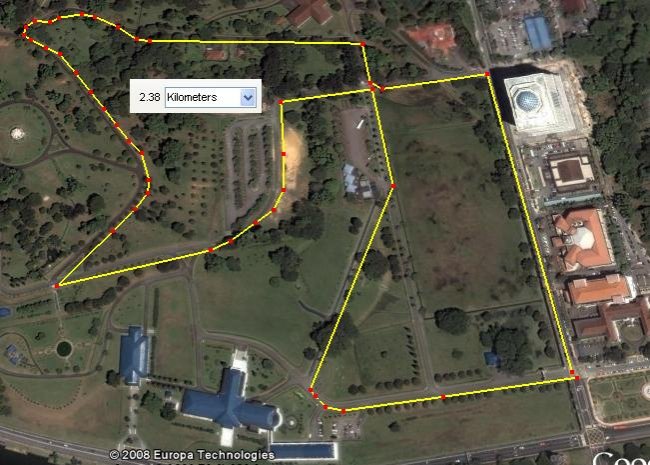 The Sultan Abu Bakar Mosque lies in the centre of Johor Bahru, it is on Jalan Sri Blukar (off Jalan Ibrahim).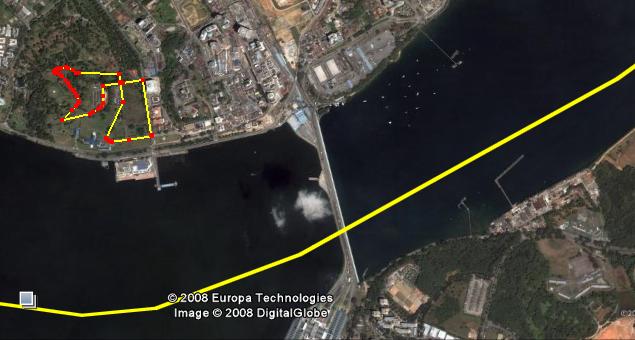 The track: The track can be chosen from a variety of different ways, the longest way in circle is possibly 4km long. The path leads up and down the hill, though it is not too step. The surface is a asphalted.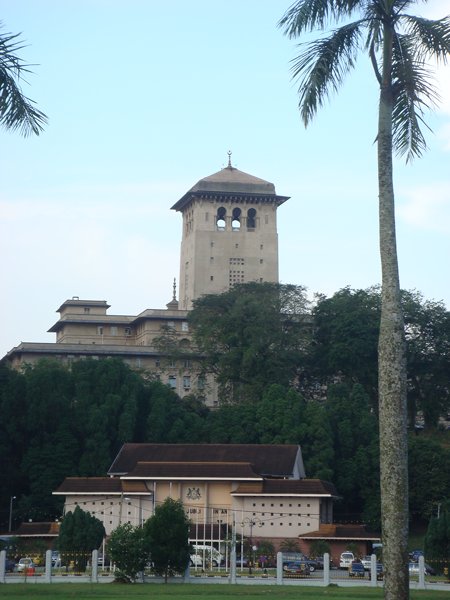 Water point: I didn't notice any, anyway I am not sure about tap water in Malaysia. There is a mall nearby.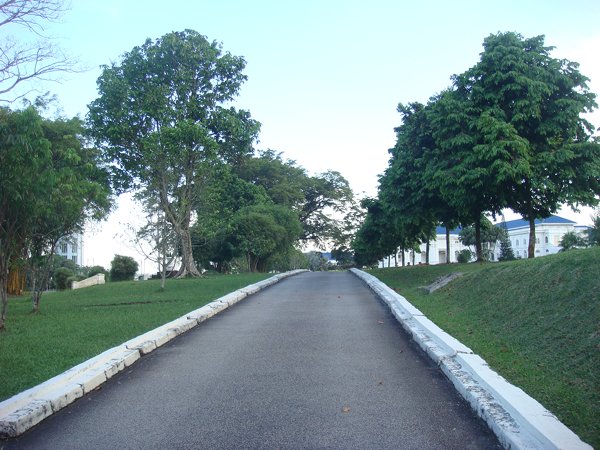 Good to know: There is a palm garden and possibly you can even cross over to the (rather run-down) zoo.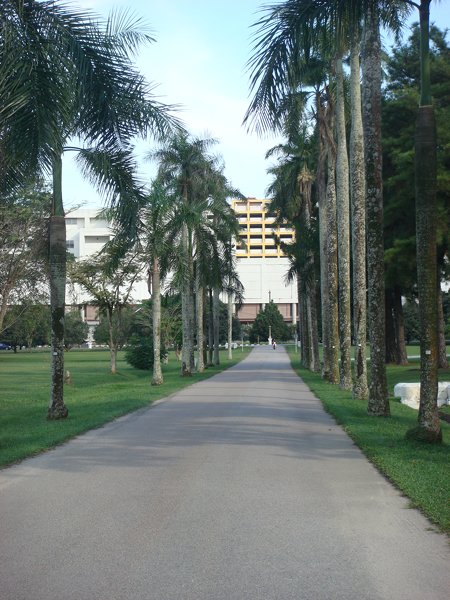 Google Maps: Abu Bakar Mosque on Google Maps.