Brisbane - Botanical Gardens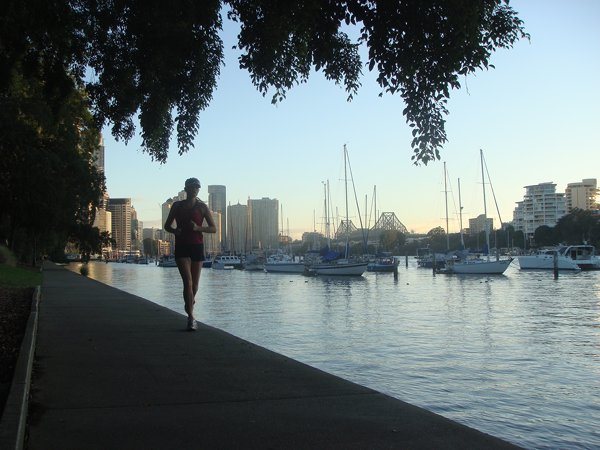 The Brisbane City Botanic Gardens is located at Gardens Point on the south-east of the peninsula of the Brisbane River, very close to the central business district of the city of Brisbane.
The Brisbane City Botanic Gardens were established in 1855 and consists of approximately 20 hectares. The roughly triangular park is bordered by the Brisbane River on one side, and the grounds of Parliament House and the Queensland University of Technology's Gardens Point campus on another.
At nearly all times you can see joggers and bikers there, even very late in the night. The gardens are open 24 hours and most paths are lit at night. Beware of the opossums around the trash bins!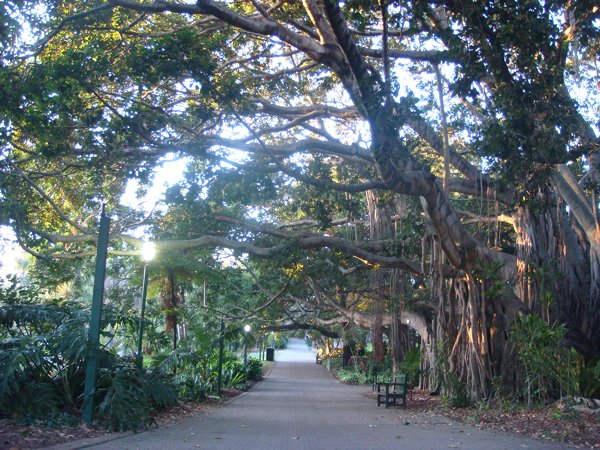 How to get there:
The park is in the heart of Brisbane, having borders to George and Alice Street. You can get off King George Square station and walk down Albert Street. Alternatively, you can get off the ferry at Eagle Street Pier, QUT or North Quay. It can be difficult to find a parking opportunity nearby, though you could give it a try near the Goodwill Bridge.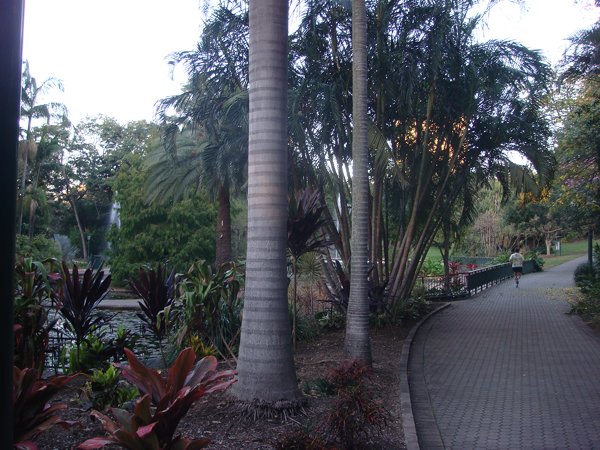 The track: The total length is about 2.0km, bringing you back to the departure point. You can start at Albert street entrance, Edward street, Goodwill Bridge ... depending where you arrive from. The track is asphalted and mostly flat. Some variations are possible, though I noticed not all paths are lit at night. Watch out for bikers passing by at very high speed near the river.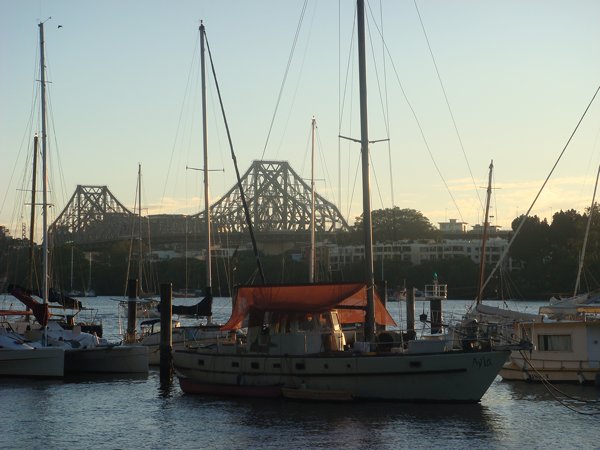 Water point: There are some scattered around the Botanical Garden.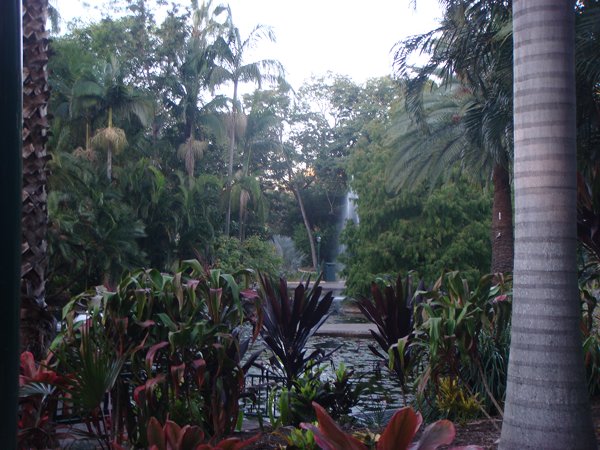 Good to know: From the Botanical Garden, there are several opportunities to continue for a long run. You good cross the Goodwill Bridge at continue on the South Bank towards the Cangoroo Point. Or, still at the Goodwill Bridge, do not cross the river but follow the Bicentennial Bikeway along it instead.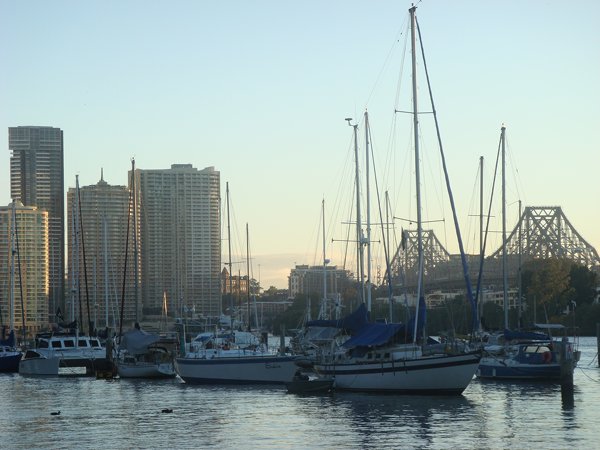 Find a high-resolution map here.

Brisbane Botanical Gardens on Google Maps