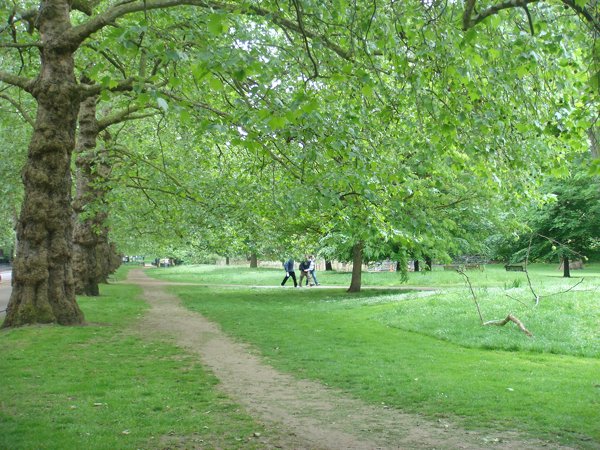 Say hello to the Queen! St.James's park cannot be more central - just steps away in between Buckingham Palace and Westminster Abbey - the queen can see you running out of her window!
The oldest park in London, created as early as 1603, housed exotic animals like camels, crocodiles and elephants for the king; before becoming a public park.
St. James's Park is bounded by Buckingham Palace to the West, The Mall and St. James's Palace to the North, Horse Guards to the East, and Birdcage Walk to the South. The park has a small lake, St. James's Park Lake, with two islands, Duck Island (named for the lake's collection of waterfowl), and West Island. A bridge across the lake affords a Westward view of Buckingham Palace framed by trees and fountains, and a view of the main building of the Foreign and Commonwealth Office, similarly framed, to the East.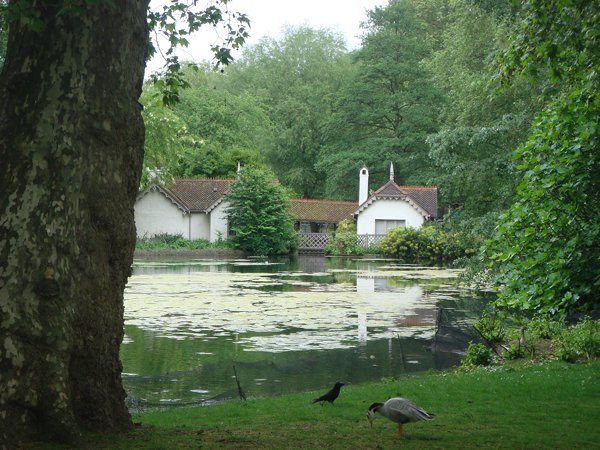 How to get there: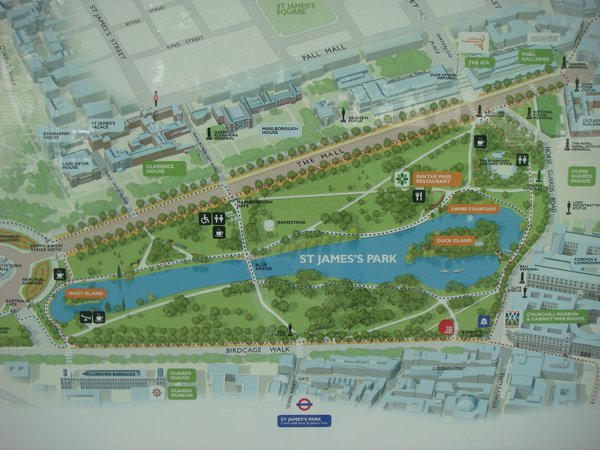 You can't miss it, just next to London's most visited sights. Go off the tube at Westminster Abbey.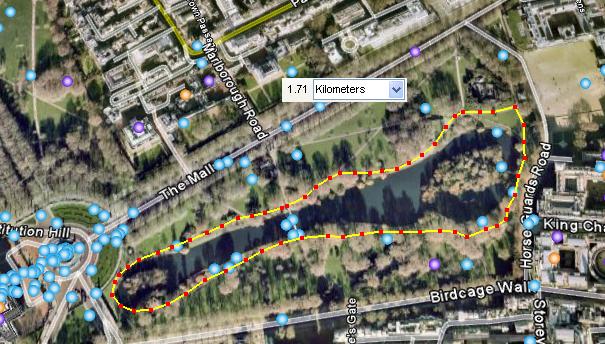 The track: You can run outside the park, close to the road; or choose the inner ring which is nicer and about 1.7km long, bringing you back to the departure point.
The profile is all flat and on a small asphalted track. It is recommended to go early in the morning or in the evening as the park get's very crowded during the day.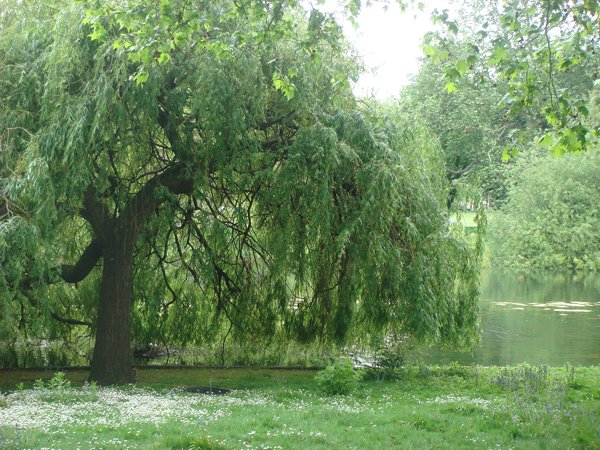 Water point: Didn't notice any. However, there are several small shops selling snacks and drinks at unreasonable prices.
Google Maps: St.James's Park on Google Maps.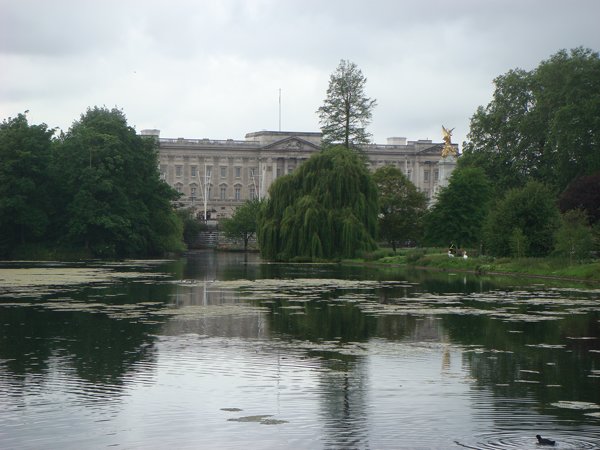 View on Buckingham palace from the park.

The park's map in high resolution