Playa de la Malagueta

When you stay several days in Malaga, you should try out this track situated in the heart of the city. No matter to go far, from the city center or the Alcazaba you can reach it in 5-10mn. What can be better than running on a dusty beach contemplating the most ugly buildings all the long the beach ;) But after your run your recompense is a quick dive into the mediterranean waves...
How to get there: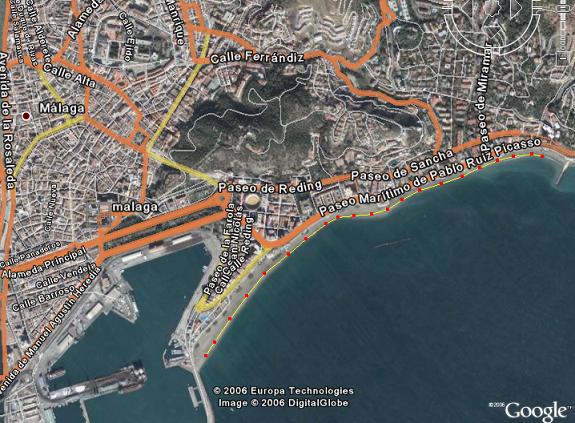 From the Alcazaba or the city center, just ask somebody for the "playa" or the "plaza de Toros". Or just walk to the port and stick to the water heading east. There you are. You can also choose to run directly from the center, then use the Paseo del Parque (below the Alcazaba), and at the end turn right into the Paseo de la Farola.
The track: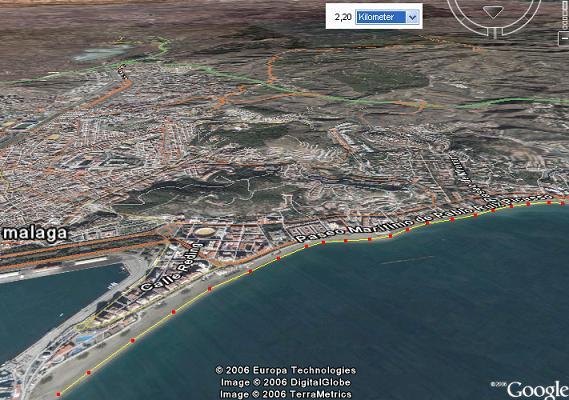 The total length is exactly 2.2km, this is indicated, every 200m you have a small panel indicating you the actual distance. Very good idea! You can choose either to run on the beach itself or take the promenade going parrallel to the beach. Both are quite good for running. No surprise, the track is very flat! At all times you'll cross runners there, so you'll quickly make some new friends.
The good think as well as there are showers on the beach, and you can jump as well in the water for a quick refresh!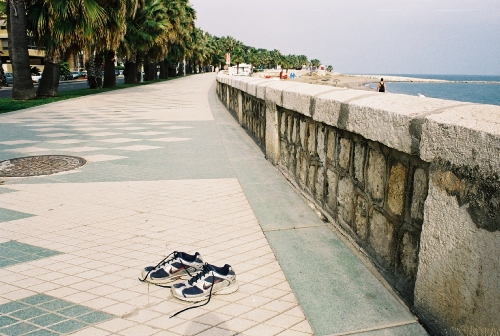 Water point: There are some bars on your way serving all your heart is desiring..