Singapore - East Coast Park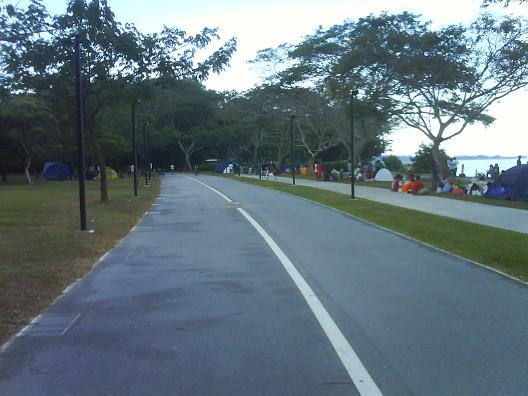 The 1.85 square kilometre East Coast Park is the largest park in Singapore, and is built entirely on reclaimed land with a man-made beach, where swimming is possible. The beach is protected by breakwaters, with no other natural features. It was opened in the 1970s, when the government completed reclaiming land off the coast at Katong which extends from Changi to Tanjong Rhu.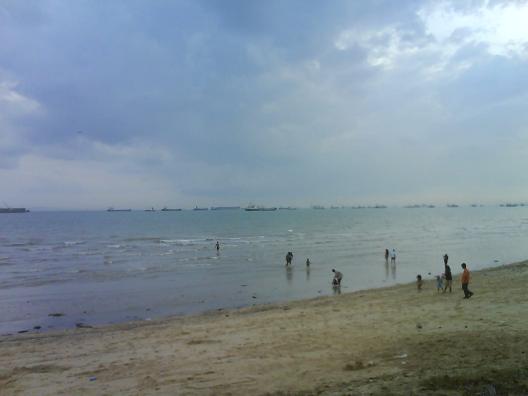 The park has barbecue pits, entertainment facilities, chalets, food and beverage, and amenities for sports activities. A cycling, inline skating and running track runs along the perimeter of the park near the coastline.
Beside this, you'll find nearly everything: fitness equipment, barbecue pits, bicycle and skates rental kiosks, 7.5 km of (not very) sandy beach, refreshment kiosks, restrooms, restaurants, hawker centre, water sports centre, tennis courts, ponds and even reflexology footpaths.
Especially during the weekend lots of Singaporeans spend their time here, come early to avoid slaloming between camp sites, kids and inline skaters!
How to get there: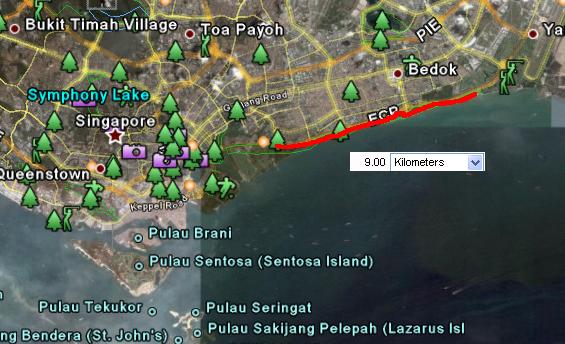 By public transport: The park is accessible via numerous bus services, available on East Coast Park Service Road. Underpasses link the park to the nearby Marine Parade housing estate. Hereby an exhaustive list of them:

Service 401 to East Coast Park Service Road (Sundays and Public Holidays only).


Services 16, 155, 196 to Marine Crescent or Marine Terrace and walk across the underpasses or overhead bridge.


Service 36 (from Changi International Airport) to City; alight at Carpark F3


Services 16, 31, 36, 55, 76, 135, 155, 196, 197 and 853 to Marine Parade Road
By car: The park is easily accessible by East Coast Park Service Road with numerous exits along the East Coast Parkway (the Singaporeans just say "ECP"). The place has ample parking space with many carparks near the park.

The track: Just start at one extremity of the park or right in the middle and follow the jogging track between the asphalted road used by cyclists and skaters, and the beach. The track goes over 9km; you'll find distance markers on the way. It is all flat, however large portion do not provide any shade and if you don't start early you'll struggle with the tropical heat.
Water point: There are lots of them on the track; and even a couple of showers.
Good to know: Just make a refreshing jump in the ocean after your run! It's not the finest beach but still it's a beach!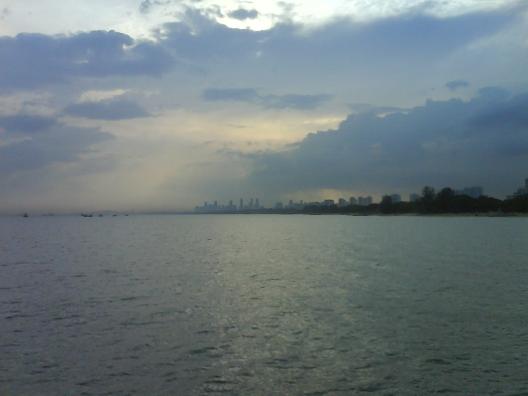 Google Maps: East Coast Park on Google Maps.