Brest - Marina / Port de Plaisance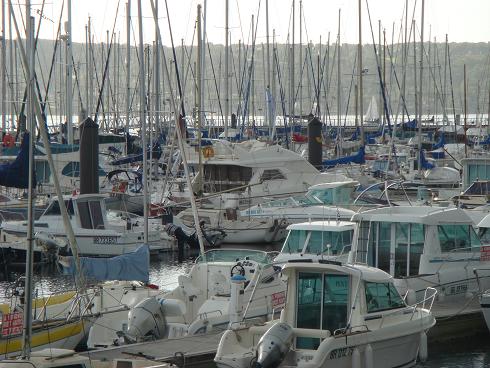 The Marina or also named Port du Moulin Blanc is situated outside the city of Brest, towards Plougastel. The city of Brest is host to several events to celebrate its long maritime history, the largest of which happens every four years, when the town organises a tall ship meeting. Nearby situated is also one of the largest aquariums world-wide, Oceanopolis.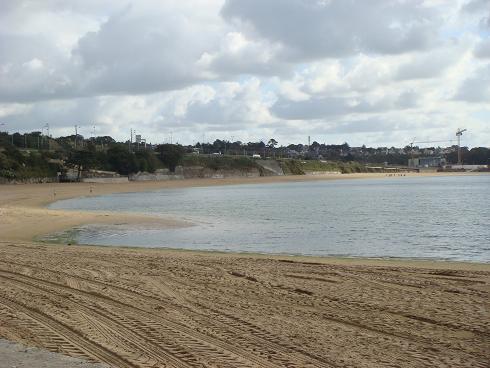 Beach of the Moulin Blanc. Heading north at this point leads to the Botanical Garden.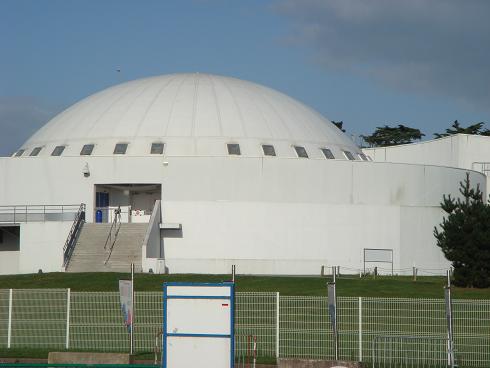 The Oceanopolis aquarium, reminding a crab.
How to get there: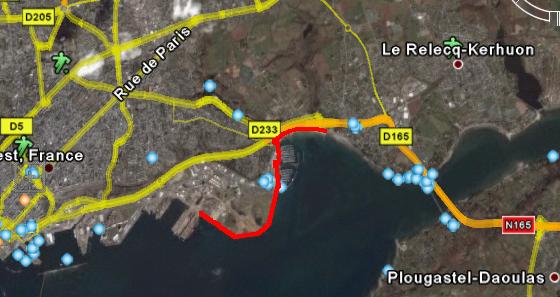 Get out of Brest heading east, by taking the route of Quimper, not far from the coast, towards Océanopolis and the town of Saint Marc. Watch out for the "Port du Moulin Blanc".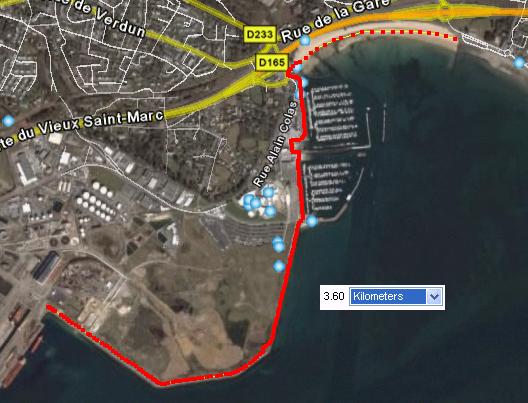 The track: The total length two-way is about 7.2km. Start at the beach of the Moulin Blanc. After passing the beach, keep to the Marina until you pass Oceanopolis on your right side. Then follow the coastline until the entrance to the industrial port of Brest, and turn back. Where the Marina joins the beach, you could also continue north and use the connection to the Brest Botanical garden, where you can find another running track. You could also continue after the beach; towards the Elorn Bridge, to this running track. The relief is flat, since it is all along the coastside.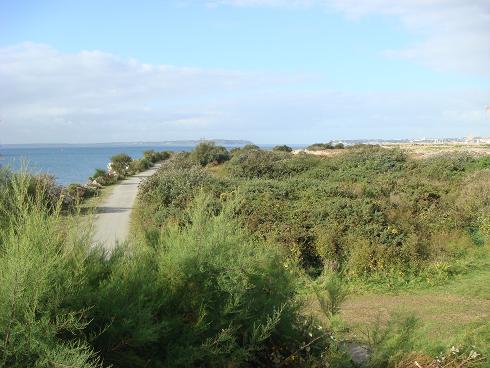 Water point: There is one at the Marina.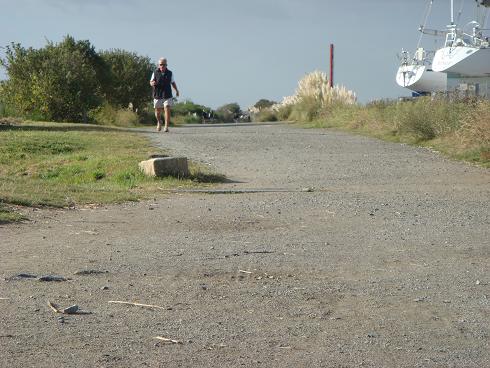 Google Maps: Here is the location on Google Maps.