Ile de Ouessant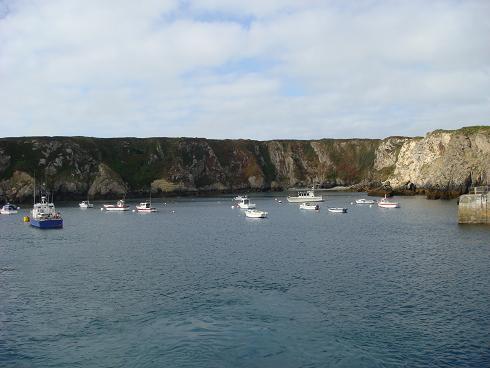 Ushant (Breton: Enez Eusa, French: Ouessant) is an island in the English Channel which marks the north-westernmost point of European France. It is a one-hour ferry ride away from Brest. An old Breton proverb says : Qui voit Ouessant voit son sang, Qui voit Sein voit sa fin.
"The one who sees Ushant sees his blood, The one who sees Sein sees his end."
This proverb is related to the area around the island, considered one of the most challenging areas to navigate in the world with its many rocks and more than ten knot tide streams.
Less riskier is running there, and if you plan to stay overnight then this track is for your morning run.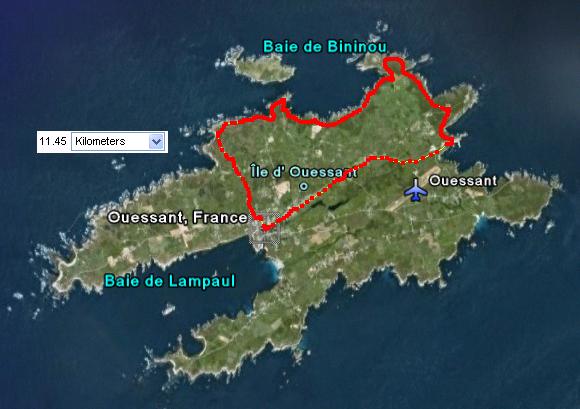 How to get there: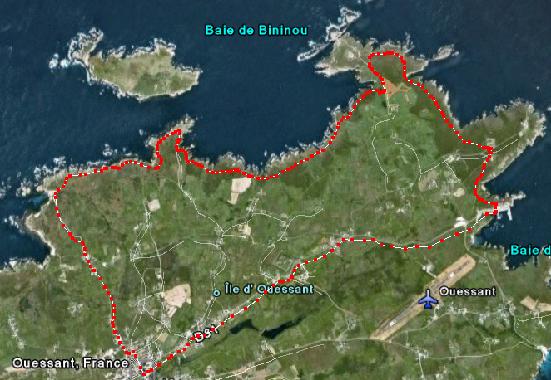 The only way to Ouessant is to catch the ferry leaving twice a day from Brest. Either you leave in the morning and come back in the afternoon, or you stay overnight in Lampaul, the only village on the island.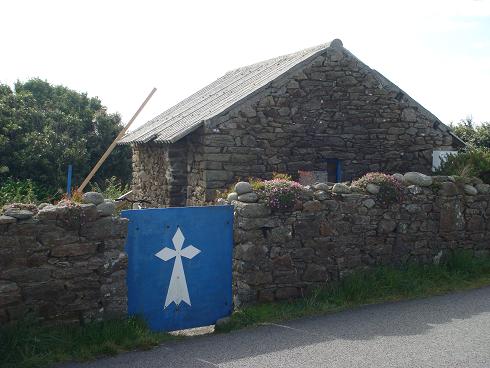 The track: The total length is about 11.5km, bringing you back to the departure point. It is departing from Ouessant Harbour or Lampaul, where you will most likely arrive/leave and stay respectively. It follows essentially the rocky northern and eastern coast lines which are more spectacular then the shallow southern coast. From Lampaul head north towards the light-house, then follow the coastline until the tiny harbour. Go on following the D81 road which links the harbour to the village.
The track is relatively flat, and all off-road except the portion between harbour and village.
Water point: The only places to get water are the village and the harbour.
Google Maps: Ouessant on Google Maps.