La Barre de Monts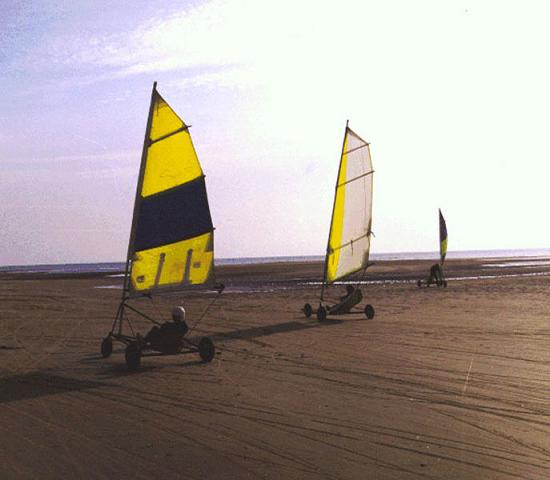 I tried this track when spending a weekend in the Vendée, at the Atlantic Ocean border. Between the villages of Notre Dame de Monts and La Barre de Monts there is a quite large pine tree crossed by countless bike and walking tracks, it's north border beeing delimited by the ocean. Feel free to choose between running along the endless beach or on small paths in the shadow of the forest...
How to get there: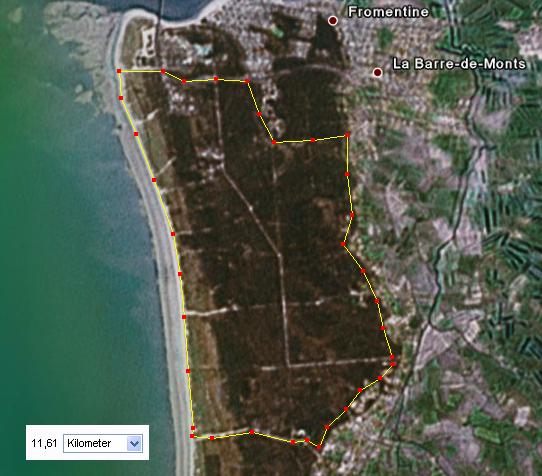 The close view shows the whole extension of the forest. The track i gave is just an indication, as there are lots of ways in all directions.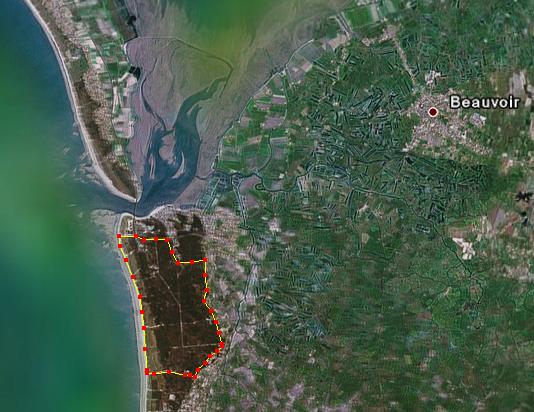 By car, the nearest cities are Challans and La Roche sur Yon. You can enter the track from whatever side you want, the most practical is without a doubt leaving the car either in Notre Dame de Monts or La Barre de Monts.
The track: The track i gave here is just a recommendation. It is about 11.6km long, bringing you back to the departure point. There is a cycling way between the two villages, well suited for running. Follow the indications from Notre Dame de Monts to La Barre de Monts. When nearly arriving in the village, you'll pass a wooden stairways leading to an observation platform. Turn left behind the stairway and follow the indications for the Island of Noirmoutier. When approaching the bridge leaving the continent, turn left and run along the beach until coming back to Notre Dame de Monts.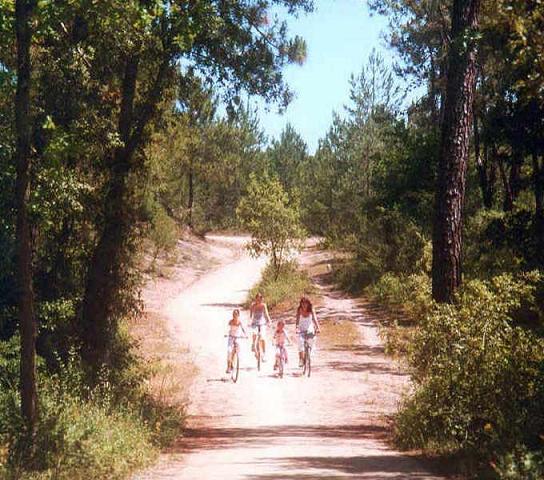 The track is off road, a sandy path covered with pine needles, it is perfect for running! The sand beach is as well suited for running. The relief is rather up-and-down.
Water point: There are no water points as far as i know.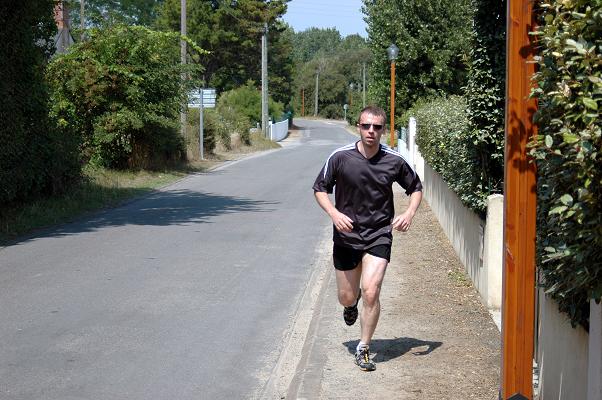 Enjoy!