Ile de la Jatte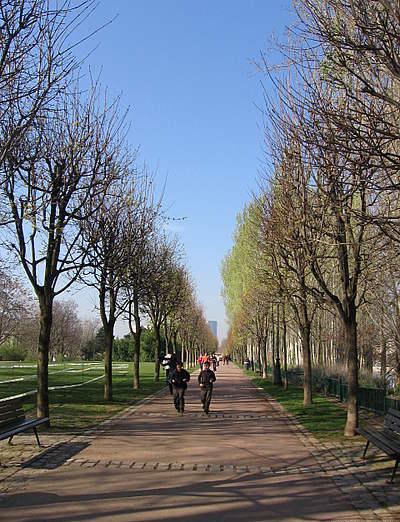 L'ile de la Jatte is an island of the Seine river, around 2km long, situated in between the cities of Neuilly sur Seine and Courbevoie. This island has been made famous by the painting "Sunday afternoon on the Ile la Jatte", by the french artist Georges Seurat. Other painters, like Monet and van Gogh, found their inspiration here. Since then the aspect of the island changed a lot, today it is mainly a residential place. However, in the last years efforts were made to give back a piece of the island to the nature. A public recreational area and several gardens are now spread all around the island.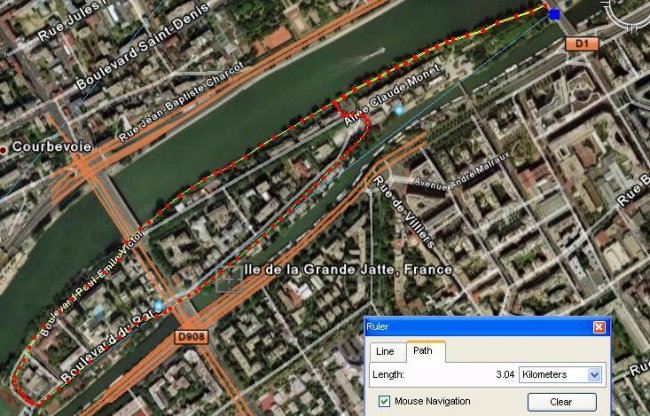 How to get there:
By public transport: Take the suburb metro line 3to the station 'Pont de Levallois'.
By car: The island is crossed by two bridges; coming from Paris, take the Pont de Courbevoie or the Pont de Levallois. It is difficult to find a parking place around this area.
The blue point indicates the starting and end points of the track.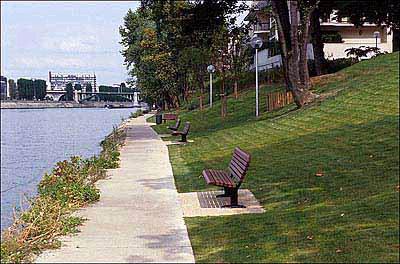 The track: Cannot get lost, just follow the waterline. On the northern side you can use an off-road track just near the border of the river, on the southern side use the asphalted road. The track is about 3 km long and goes around the island.
The Google Maps link is here.