Singapore - Marina Promenade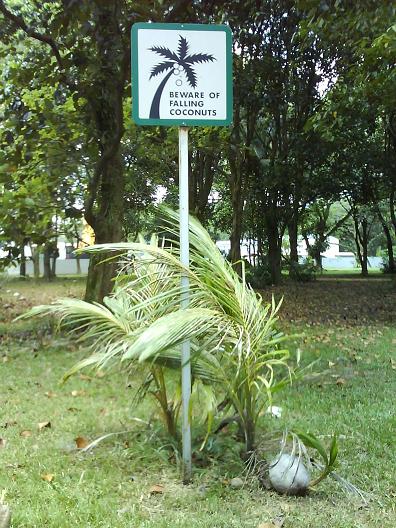 Huh something different today, yeah i know it's "Running Maps in Europe", but there are always exceptions to the rule right? ;) Here we go for ... Singapore, this is my training track now for already five months, even if the frequency of the workouts and thus the speed decreased dramatically... The same track was partly used for the JP Morgan Corporate Challenge this year. It's a small strip of green along the Singapore River - palm trees all along to the way leading to the skyscrapers of the financial district.
How to get there: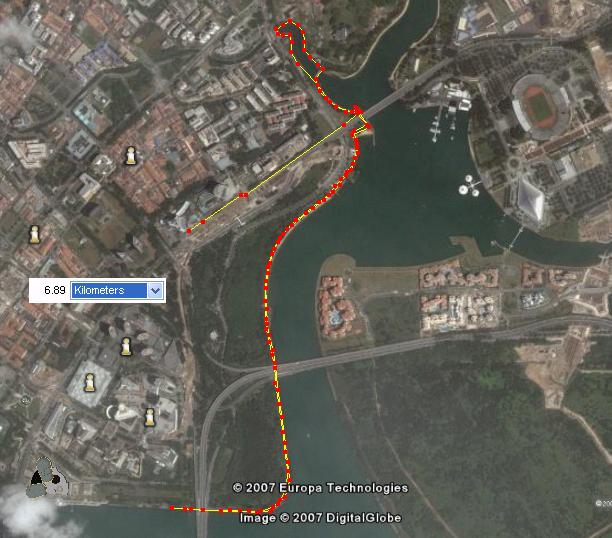 You cannot be closer to the heart of the city. If you are working in the financial district (Raffles Place, City Hall) you can probably start right away from the office. The track leads along the river, you can eventually cross to the other side and come back from there, but i didn't try this out. Or just run until you cannot go further and then back on your footsteps.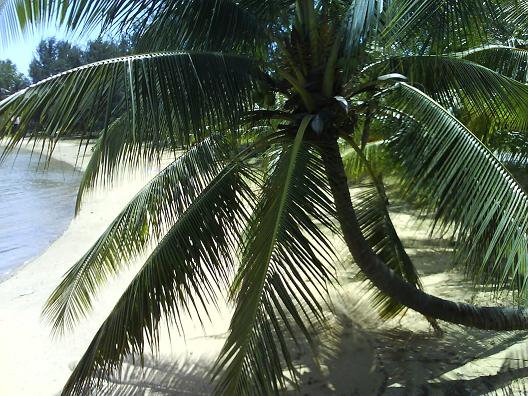 By public transport: The nearest metro station is City Hall.. Bugis or Lavender also can!
By car: Park your car at Suntec City Shopping Center, probably this is the closest place.
The track: The total length is about 6.9km, bringing you back to the departure point. It is mainly on a small track laid out with stones, all along the river. Difficult to get lost! The relief is essentially flat, anyway the hot weather and the humidity will get you!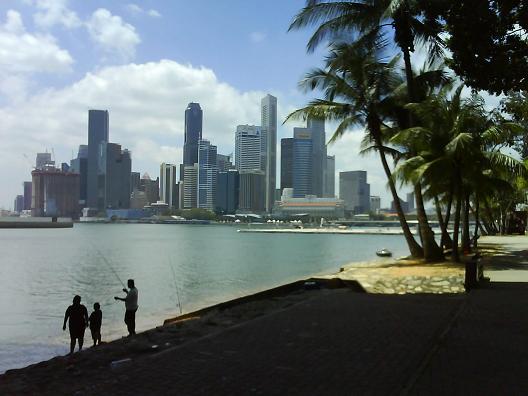 Water point: There are two at the opposite sides of the track : wash room and drinkable water.
Good to know: At night there is light, though not much; but the track is usable. I prefer to run at this time as the heat comes down at least a bit. Singapore is a very safe place, so no problems from this side.
Google Maps: Marina Promenade Singapore on Google Maps