Elorn - Le Relecq Kerhuon

Another track near Brest that is worth to be explored lies along the river Elorn near the village of Le Relecq Kerhuon. The legend tells that a long time ago, the lord of the Roc'h Morvan stronghold perished in the river Dourdoun and since then gave him his name : Elorn. The river is a small starting in the Arree mountains and finishing after a course of 42km (!) in the Bay of Brest at the Plougastel bridge. A Race, "la course du pont", is yearly organized at the same place.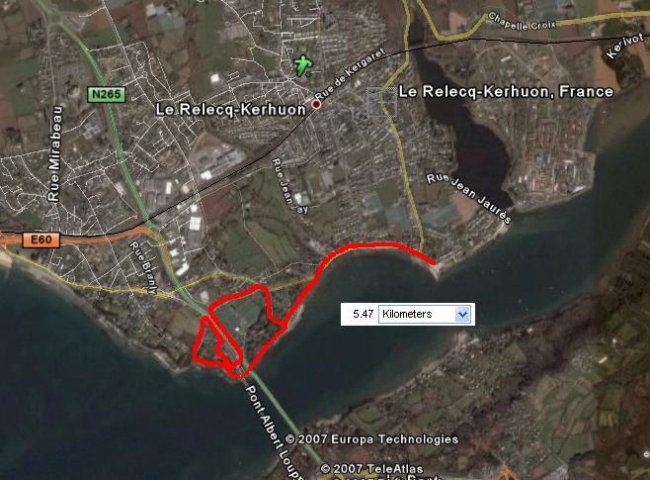 How to get there: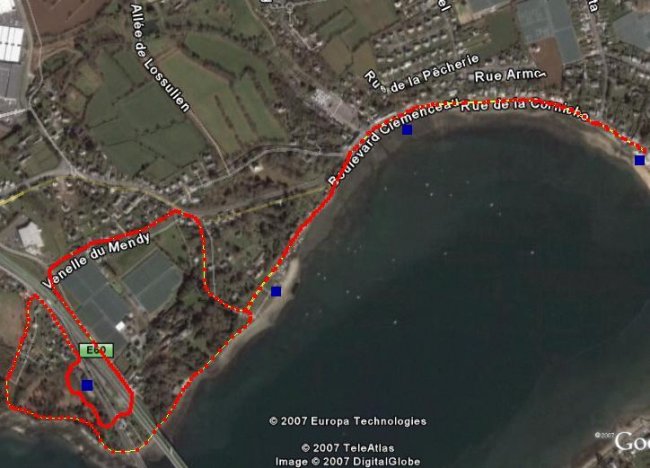 Get out of Brest heading east, by taking the route of Quimper. Follow the signs of le Relecq Kerhuon and Plougastel. Do not cross the Elorn at the bridge but just stop before and park there.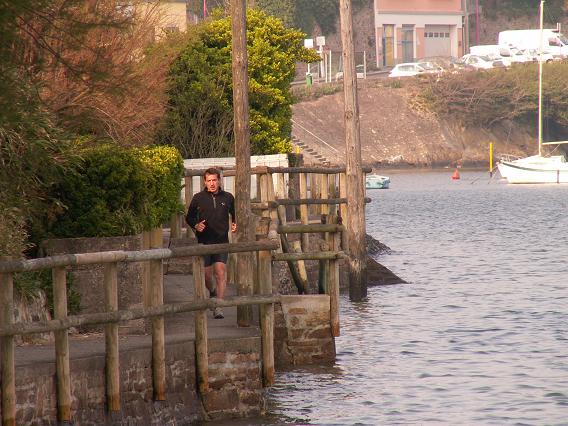 The track: The total length is about 5.5km, bringing you back to the departure point. You can start at various places, depending on where you park the car (see the blue rectangles on the map). It is mainly off road and runs along the shores of the Elong River and giving a loop in a small forest, called the "Bois de Sapin". There is no significant slope, but the whole track is a continuous up and down, especially the loop in the forest. Also, sometimes, stairs have to be climbed.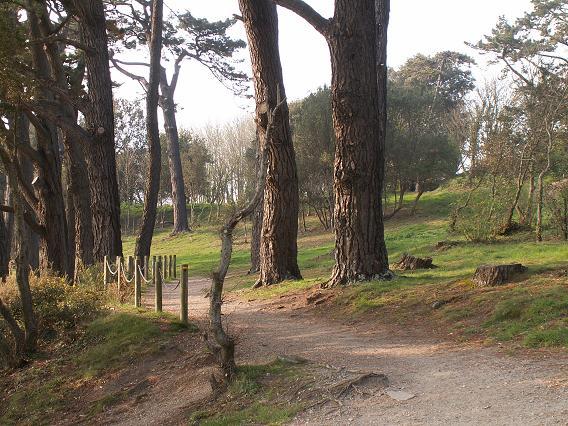 Water point: Near the eastern starting point, there are two small bars on the road selling drinks (see the blue rectangles).
Good to know: Just enjoy this phantastic nature run, joining forest and shore line.