Parc de Sceaux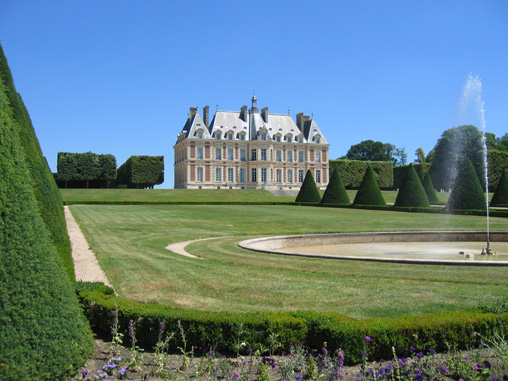 Parc de Sceaux is situated South of the city of Paris. The seigneurie appears for the first time in document of the 15th century. In 1670 purchased by Louis XIV's minister of finance, Jean Baptiste Colbert, who considerably changed the park: the greatest artists of that time, Antoine Lepautre, Charles Le Brun, François Girardon et Antoine Coysevox worked to transform the castle and the surrounding area to a suitable residence for king Louis XIV. It is André Le Nôtre who designs the park. His embellishments to the grounds gave Sceaux the formal terraced layout, the bones of which remain, and excavated the Grand Canal, a kilometre in length.
During the French Revolution, the park's castle is demolished, the statues of the park removed, and the park itself used for agriculture. Since 1828, the duc de Trévise tried to restore the park conformly to the original state. Since this century, the park belongs to the department of the Hauts-de-Seine and has been opened to public in 1934.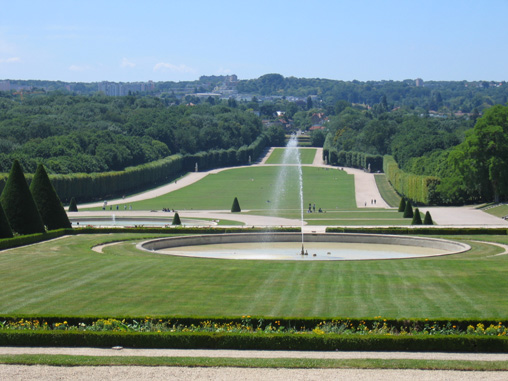 How to get there:
By public transport: Take the suburb train RER B to the station 'Parc de Sceaux'.
By car: Sceaux is connected to the A86 highway that goes round Île-de-France. The commune also offers a developped network of buses. Near the entrance (red point) there is a parking lot.
The red point indicates the park's entrance and the starting and end points of the track.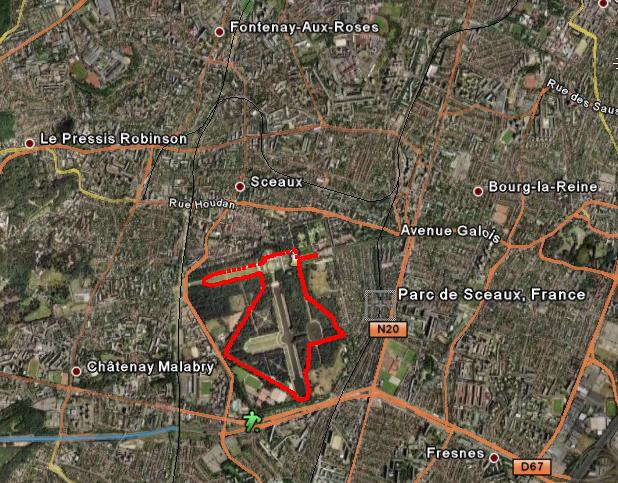 The track: The are plenty of possibilities to run as the domain is very large. The track i propose here is about 5,25 km long and goes around a major part of the park, around the Grand Canal and passes in front of the castle. The track is mainly offroad, and in the northern part it's a bit of up and down, thanks to André Le Nôtre's terraced layout.
Water point: There are three kiosk selling snacks and drinks in the park. Also, you will find plenty of water points all over the park.