Berlin - Treptower Park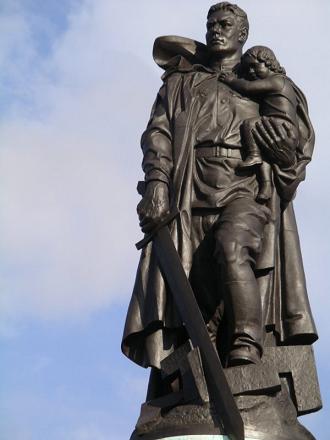 Treptower Park is a park along the river Spree in Treptow, in the district of Treptow-Köpenick, south of central Berlin. The park is a popular place for recreation of Berliners and a tourist attraction. Its most prominent feature is the Soviet War Memorial (sometimes translated as the "Soviet Cenotaph"), built to the design of the Soviet architect Yakov Belopolsky to commemorate the 20,000 Soviet soldiers who fell in the Battle of Berlin in April-May 1945.
How to get there: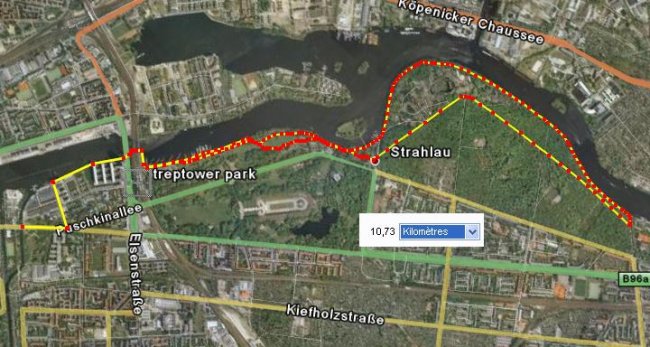 The track lies near the center of Berlin and goes along the river Spree, starting in the Treptower Park and reaching over to the Plänterwald and back.
You can best start from the suburb train (S-Bahn) station Treptower Park, at the Flutgraben right next to the river Spree, in the extreme left of the map. Run all along the river Spree, pass the S-Bahn track, then the "Youth Island" (Insel der Jugend) until you cannot go further, then turn back.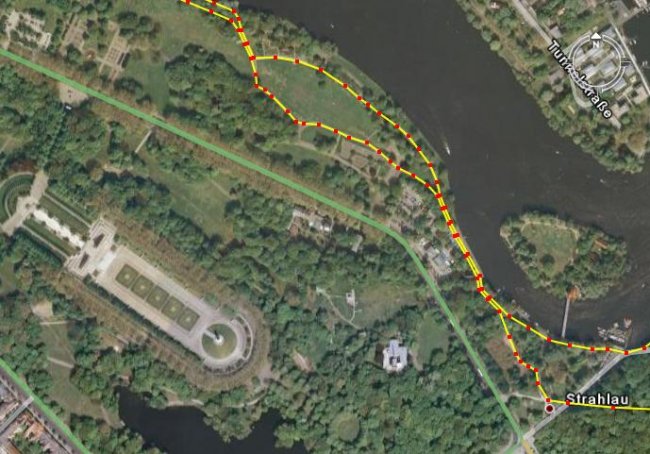 By public transport: take the S-Bahn suburb train until "Treptower Park".
By car: There is a parking lot at Pushkinallée near the starting point and another one near the Insel der Jugend.
The track: The total length is about 10.7km, bringing you back to the departure point. It is mainly on small asphalted or earth tracks, and the relief is essentially flat.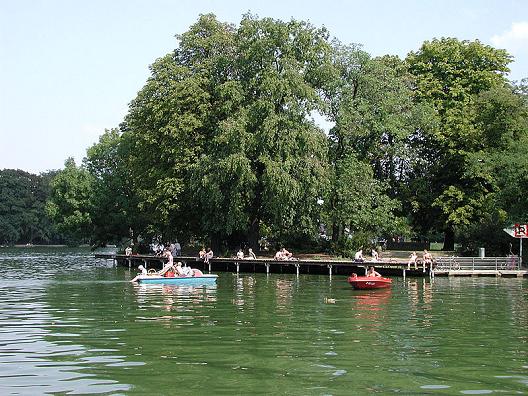 Water point: Didn't see any, but during the summer there are lots of open air bars all along the river.
Good to know: The track is illuminated during the night until the Insel der Jugend (3 km from starting point).