Saint Cloud - Parc de St.Cloud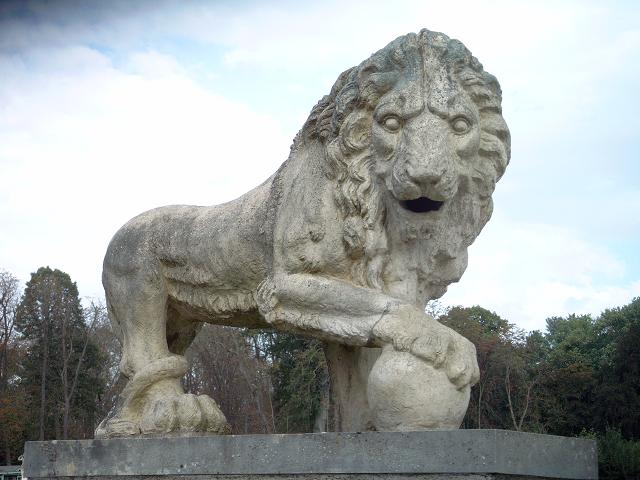 St Cloud is one of the most famous French estates. Though it has lost its chateau (burnt down in 1870) and other important features, enough survives to display the character of the great gardens. They were built across a steep escarpment (you'll feel it!) overlooking the River Seine and Paris. A great baroque cascade, rather heavily detailed, descends the slope. Louis XIV's younger brother acquired the estate in 1658 and Andre le Notre re-designed the older terraced garden.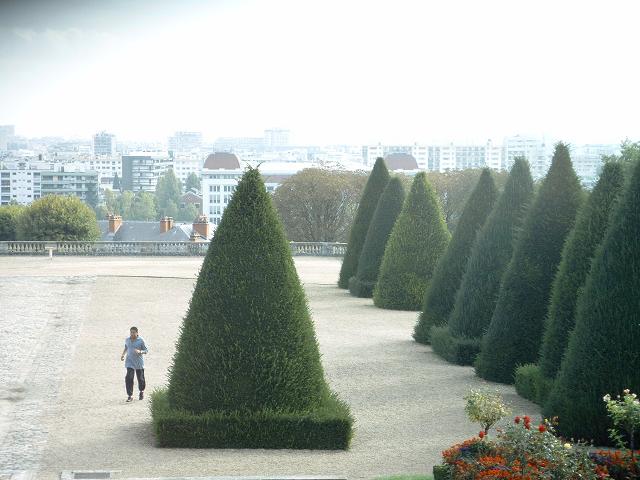 In one phrase, you'll run within a spectacular historical site, overlooking Paris and the river Seine, and you will terribly suffer during the ascent!
How to get there: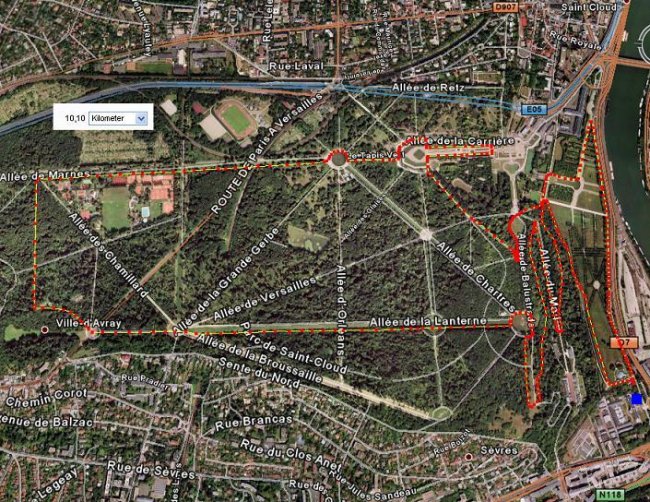 By public transport: Take the metro line 9 until the last stop, Pont de Sevres. Or metro line 10 until Pont de St.Cloud. In both cases you'll have to cross the river Seine by walking and there you are. Alternatively, take the tramway T2 until the station "Parc de St.Cloud". Or take a look here: http://www.dnsc.fr/site/infos_acces.php
By car: Coming from Paris, take the N10 highway in the direction of Sevres, Saint Cloud or the A13 direction Versailles.
The blue point indicates one of the countless entrances to the parc. This one is quite useful as there is a waterpoint and a free parking lot. It is situated just in front of the "Museum of manufacturing" in Sevres, just next to the N10 highway once you crossed the river Seine.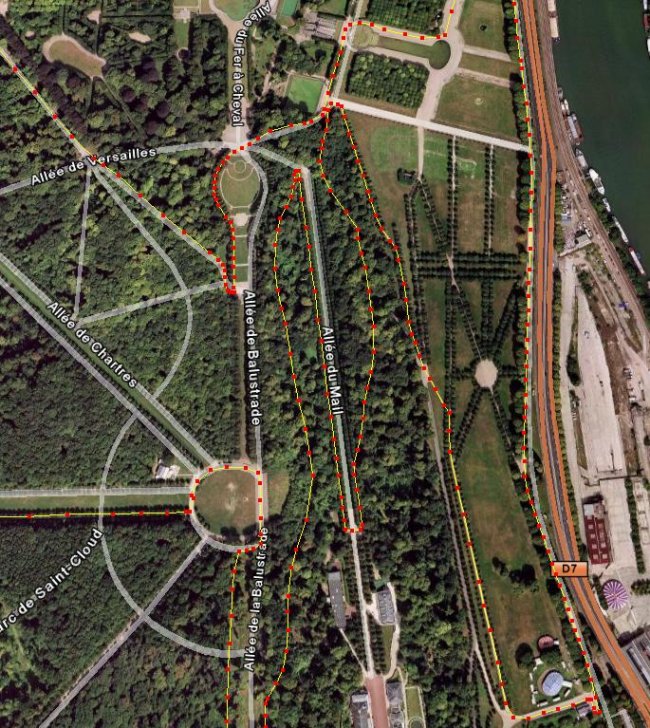 A more detailed view on the lower part of the parc. As there are lots of possible tracks, the map can be a bit confusing :)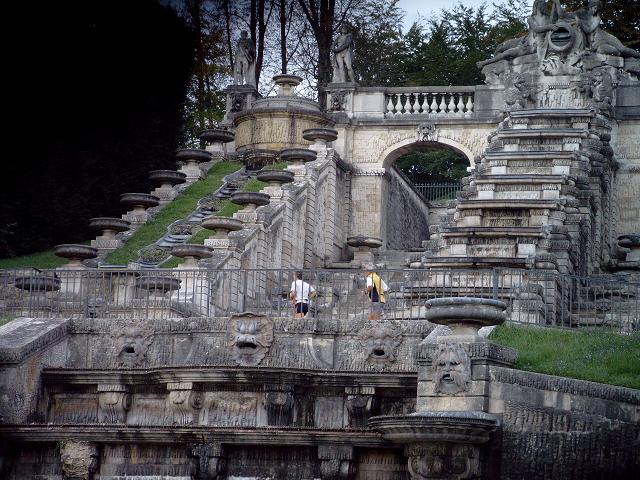 The track: The are plenty of possibilities to run as the domain is very large. The track i propose here is about 10,1 km long and it's advantage is that you'll never run a part of the track twice. This track starts at the "Museum of manufacturing" and brings you back there. Another track of around 14,1km can be found here: http://fred.courseapied.net/billet.php?idbillet=446
All you need to remember is that the slope is strong, you'll climb around 30m for 1000m of track, and sometimes even more. A good training base for courses with rather accidental track. You can choose to run on asphalted roads or narrow paths, in the forest or in the park. The proposed track starts in the park and leads to the main architectural sites worth to see. After this you'll run a part in the forest before passing a superb view point over Paris with the Eiffel Tower and arriving back at the departure point.
Water point: There is one at the entrance i mentioned. There are surely a few more, but i don't know them.