Parc Suzanne Lenglen

This facility in the 15th arrondissement in southwestern Paris is named after the first female tennis superstar, Suzanne Lenglen, who dominated the sport during the 1920s. The park is more known for its tennis courts, but it is as well suitable for running and especially for interval running.
I like running there slowly for about twenty minutes and then training resistance and sprint.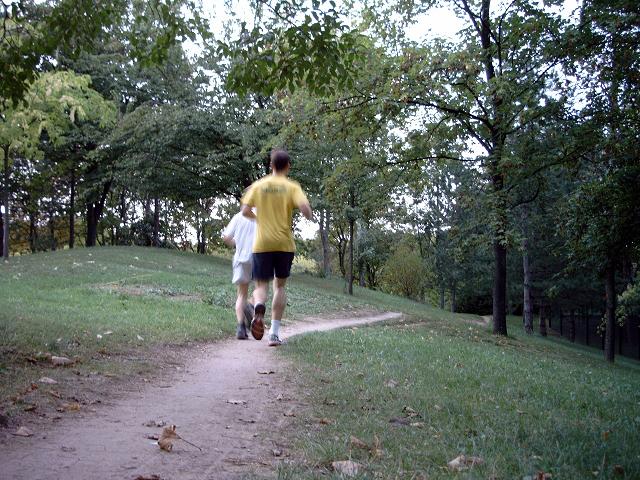 How to get there: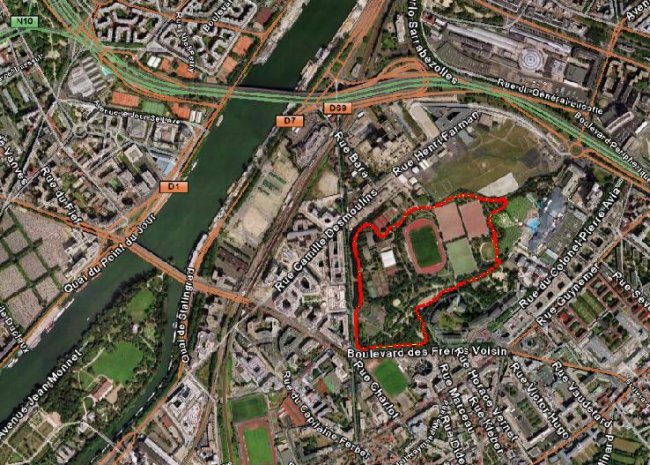 By public transport: The facility is easily accessible from the Balard station at the terminus of the No. 8 metro line. You can as well get off the suburb train RER C at the station "Issy Val de Seine". Walk around 300m back towards Paris along the rail road.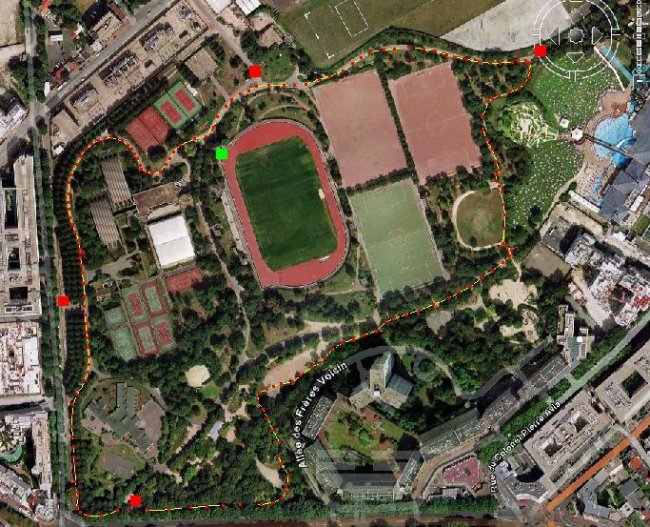 There are several entrances (the red points). The main entrance is on the north side near the Aquaboulevard leasure park (see the water on the map?), accessible from the metro line No.8.
The track: The total length is about 1.7km, bringing you back to the departure point. It is mostly on asphalted track but some parts are off-road. The track is flat except one hill with a quite strong slope.
As the distance is short, so you won't go very far if you want to train endurance. Running in circles for two hours is not very funny. In revanche, you can train shorter distances at higher speed. A big plus is the 400m running piste (the green point on the map) accessible for every one even late in the evening. Here you can train interval running or test your maximal speed.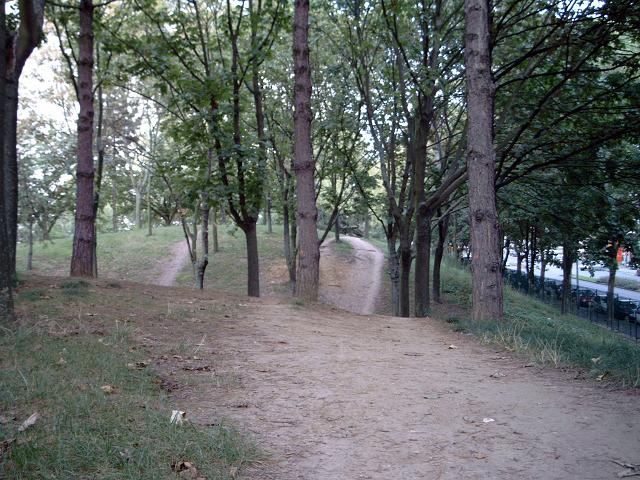 Water point: There are some without a doubt, but i didn't find them.
Good to know: There are showers (in one of the buildings near the tennis courts), for public use. Another good point is that the park closes very late (contrary to other public facilities), even in the winter you can train until 22h there.