Brest - Conservatoire Botanique

The National Botanical Conservatorium of Brest was the first in the world to dedicate its activity specifically to plants threatened by extermination. The norther part of the Vallon du Stang-Alar contains a vaste public area of 17 ha, accessible all over the year. If you are bored of asphalt roads and european parks, then this is for you! Try a run between rare and exotic plants and trees!
How to get there: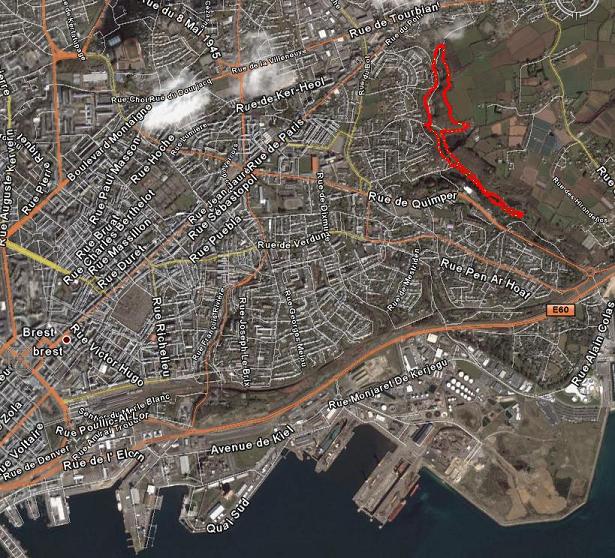 Get out of Brest heading east, by taking the route of Quimper, not far from the coast, the Océanopolis and the town of Saint Marc. For the entrance follow the Ramp of Stang Alar, look for the signs "Conservatoire Botanique, Pavillon d'Accueil". The entrance is at the blue point on the image. Another (free)parking lot is situated at the rue de Ster, at the southernmost point of the Botanic Garden.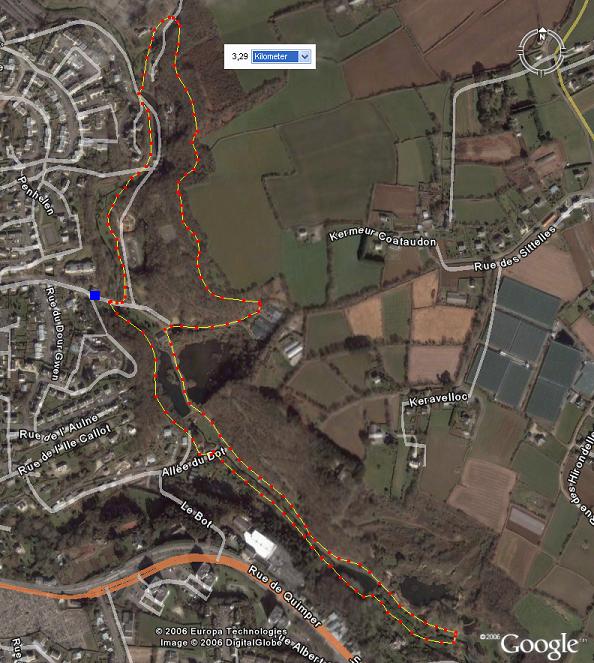 The track: The total length is about 3.3km, bringing you back to the departure point. It is mainly off road, running along numerous small lakes and creeks. The relief is various, the eastern flanks beeing very steep, while the western part is essentially flat. There are various other tracks to be tried, this one is just a sample. You can refer to the detailed map below.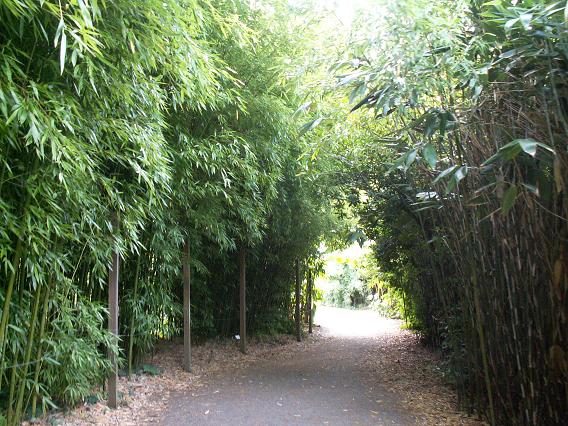 Water point: At the entrance, near the Pavillon d'Accueil you can buy drinks. I know nothing about water points.
Good to know: There is a track leading from the conservatorium to the Océanopolis, it has been newly inaugurated. You can continue your course on the Port de Plaisance track. The botanic garden opens at around 9am and closes at around 7pm, the Stang-Allar valley north to the pavillon d'accueil is accessible without limitations.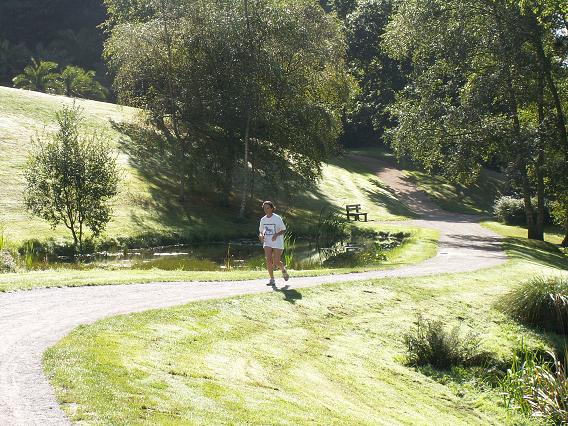 Look here for a detailed map: